The Greatest Show and Tell on Earth turned out to be tons of fun for kids and parents, plus a place to wander and find new technology. Links and video.
The Maker Faire NYC 2014 at the New York Hall of Science included everything from 3D printers to solar lanterns to circuit boards to robots to games, with tall life sized real Gemini and Mercury rockets in the background. It was my first time attending and I found the experience amazing. Thousands of parents and kids all had the same idea: run around, play with crafts, learn to do stuff like soldering, check out all the neat technology, and ask questions of people showing off their circuit boards, robots, or 3D printers.
You also could check out dozens of dancing plastic lobsters and fish attached to a Volvo singing, "Is this real life, is this fantasy?" from Bohemian Rhapsody by Queen. Strati, the first 3D printed car, also was on display, along with a 17 foot tall 3D printer that can print objects 9 and a half feet tall and 4 feet round. Another guy had a flamethrower attached to his hand. The air launched rockets also were fun to watch. All that describes perhaps one percent of the fair.
The Maker Faire NY location, in Flushing Meadows-Corona Park in the New York City borough of Queens, also made it easy to find with train, buses, and automobiles. I parked near Citi Field and rode the school bus shuttle jammed with parents and kids. It was a lot of fun. Most everything happened under tents or indoors. The sunny weather was a bonus. The Hall of Science is surrounded by leafy trees in the summer. Plus the Maker Faire phone app made it easy to remind myself of events while wandering from one neat thing to another.
Here are a few vendors teachers, parents, and kids might want to look up to learn more about:
The Extradorinaires Design Studio. Aside from zero wires or batteries required, what struck me watching kids play with this drawing game was how engrossed they became solving problems posed on the beautiful and imaginative card designs. Kids draw solutions on a simple grid pad on the right side of a fold up plastic packet. The left side holds the cards. For the right kids, this could be a very fun way to explore and think through practical problems, for example, draw a cape with pockets for a superhero (what exactly would they need to put in their pockets?). In researching this game online, I also found they make another game worth a look, Rory's Story Cubes, a neat way to tell stories based on the roll of their dice with icons on each side: can you tell a story that connects all the icon images?
Little Robot Friends. A cute and very approachable way to get kids into creating simple robots. With the ability to graduate to more complex activities, for example, coding the robot interface or wiring new functionality. The small palm-sized robots should be friendly to most kids. And I watched kids doing simple fun things with them. Like littleBits, the snap on circuit board pieces, Little Robot Friends helps get kids to make the connection between creating electronic devices and phones or tablets they already hold in their hands. Other perhaps for older kids options at the Maker Faire NY include TinyCircuits (open source circuits) and Spikenzie Labs (circuits, parts, and fun projects like the Useless Machine Kit).
Structr3D. While this printer has not shipped, it was amazing to watch as it built an object with Nutella, a food. It's worth a mention because presumably 3D printers are moving towards using many different inputs beyond the basic plastic wire or paste. Nutella is simply a neat way to get attention and demonstrate the concept. You still have to wait awhile for the printer to finish a simple object. And because the input is not a thin piece of plastic wire, handling Nutella or other material requires no air bubbles. You have to arrange to squeeze out any air before you print. If you're wondering, you can eat your 3D creations made from Nutella. The printer mechanics never touch the material. And each time you swap out materials, you change the cartridge, tube, and tip.
Ototo: Make Music from Anything. A rather brilliant idea, providing a kit that lets you turn any sound or object into musical notes by attaching sensors. Made by a collective of artists and designers, Ototo is now shipping after a successful crowdfunding effort. Their site has lots of videos to demonstrate how it works.
Kit Rex. Okay, this may not be something used all the time but it's a brilliant idea to mash up cardboard boxes with dinosaur shapes. Most kids will love playing with it. And you could branch out to create other kinds of dinosaurs beyond a T-Rex, if you're really clever? As with the Structr3D printer, Kit Rex is crowd funded and in the early stages of production. The material is bristol board pieces you assemble into wearable parts like a head and body.
Other vendors can be found by browsing the Makers list on the Maker Faire NY 2014 site, linked below.
Perhaps the most fun, however, was watching EepyBird use Coke Zero and Mentos to replicate the dancing fountains at the Bellagio in Las Vegas. Except a lot sticker, less fancy, and much more amusing:
Learn More
Maker Faire NY 2014
While the event home page will change as new Maker Faires happen, links on the other pages lead to more information about people and companies who were at the Maker Faire NY 2014.
http://makerfaire.com/
http://makezine.com/tag/maker-faire/
http://makerfaire.com/new-york-2014/meet-the-makers/
http://makerfaire.com/new-york-2014/schedule/
The Extraordinaires Design Studio
http://www.extraordinaires.com/
Rory's Story Cubes
Little Robot Friends
http://www.littlerobotfriends.com/
http://www.littlerobotfriends.com/guides/
littleBits
Structr3D Printer
http://www.structur3d.io/
http://www.structur3d.io/blog/2014/7/1/printing-a-fractal-antenna-with-bare-conductive-electric-paint
http://www.structur3d.io/blog/2014/6/19/how-to-install-the-discov3ry-paste-extruder-to-a-3d-printer
http://www.structur3d.io/blog/2014/6/17/adventures-in-paste-extrusion-printing-playdough-at-maker-club
Kit Rex
http://www.kit-rex.com/
https://twitter.com/Kit_Rex
http://makerfaire.com/makers/kitrex/
TinyCircuits
Spikenzie Labs
Ototo: Make Music from Anything
http://dentakulondon.com/ototo/
PartDaddy 17′ Tall 3D Printer
http://seemecnc.com/
http://makezine.com/2014/09/21/big-printin/
EepyBird Coke + Mentos
http://www.eepybird.com/
http://makezine.com/2014/09/23/eepy-bird-showers-the-crowds-with-diet-coke/
NY Hall of Science Rocket Park
Sashimi Tabernacle Choir
http://makerfaire.com/makers/sashimi-tabernacle-choir-2/
http://www.sashimitabernaclechoir.org/
http://youtu.be/kYlSTvAW1Po
Paper Airplane Launcher
https://sites.google.com/site/seanviolettesproject/paper-airplane-launcher
http://makerfaire.com/makers/paper-airplane-launcher/
Also In The October 2014 Issue
Andrew Mills Talks about Bits & Bytes and How to Design Games
Andrew created Bits & Bytes, a fun card game to teach kids computing skills: logic, problem solving, and critical thinking.
Tim Kropp Talks About Creating Games for Kids
Tim describes how he created his game company, Glide Games, and with his young son created two video games, Elevator Adventures and Subway Adventures.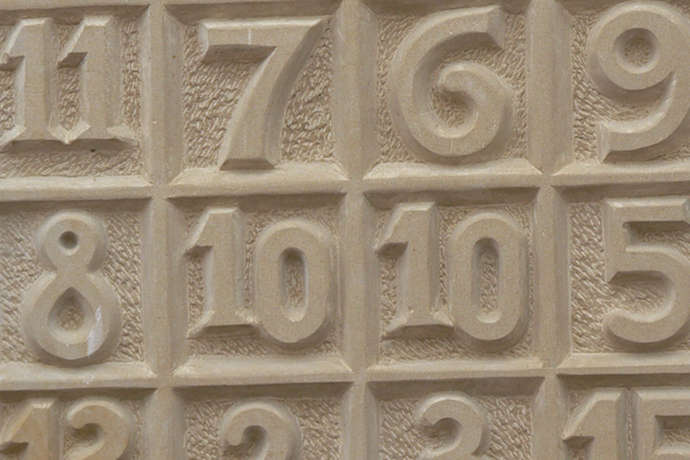 Lo Shu Magic Squares Puzzle
A 4,000 year old Chinese magic squares puzzle is both fun and a way to learn basic problem solving skills. Plus turtles.
Can you name the first video game? The first game likely was Tennis for Two in 1958 but it could be Space Wars! in 1962 or other games. It's complicated.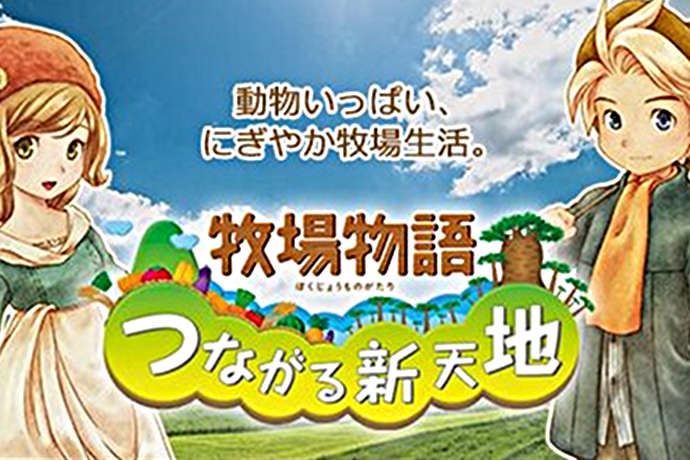 Playing Harvest Moon in Japanese
The story of an English-speaking person learning a little Japanese by playing the latest Harvest Moon game, Connect to a New World, in original Japanese.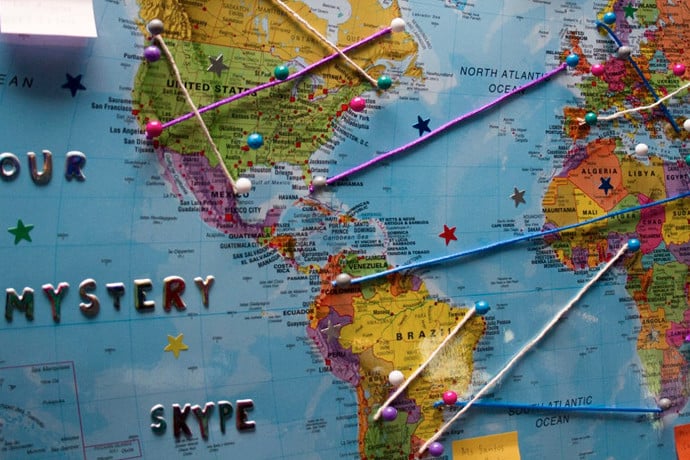 Wendy Norman and Skype in the classroom
Wendy Norman, the Director of Social Good at Microsoft, talks about the history and features of the Skype in the classroom service for teachers.
You can use the concepts of game play to turn almost any task or information into a game. Assuming you can define game play.
The Greatest Show and Tell on Earth turned out to be tons of fun for kids and parents, plus a place to wander and find new technology. Links and video.
We need storytelling. Otherwise, life just goes on and on like the number Pi.
October 2014 Learn More Links
Links from the bottom of all the October 2014 articles, collected in one place for you to print, share, or bookmark.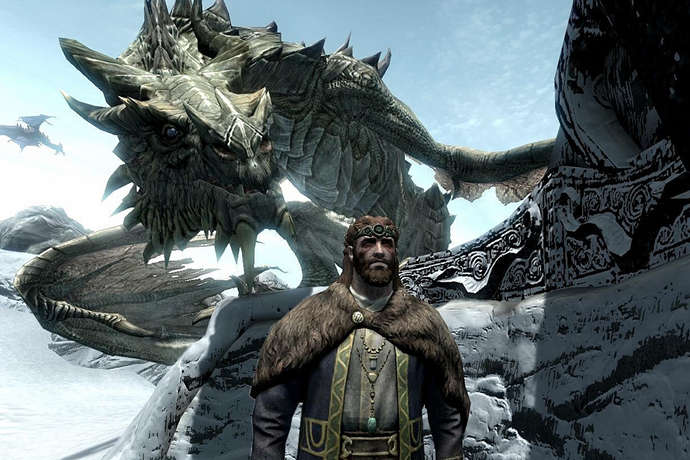 This language lets you modify the Skyrim game to learn game coding plus have fun adding objects and functionality to the game.
Interesting stories about computer science, software programming, and technology for the month of September 2014.
Three game creation software tools you can use to create games. Includes a brief description and lots of links to these and other game creation tools.