Geocaching is a fun activity here on Earth. Now you can geocache on Mars. And the International Space Station.
On February 18, 2021 the Perseverance rover landing on Mars with a parachute was breathtaking and scary to follow. Safely on Mars, the rover began a series of tests before it started to explore the planet. In one test, the SHERLOC-WATSON instrument focused on a panel on the front of the rover to calibrate features. SHERLOC is a scientific instrument that includes a camera called WATSON.
In addition to calibration results, the WATSON camera also sent a special photo back to Earth: the code for a trackable geocachers can add to their list and follow. While not the first off-Earth geocache or trackable — there's a geocache on the International Space Station, the Perseverance trackable is the first on Mars.
What's Geocaching?
If you don't know, geocaching is a game played mostly outdoors that involves finding objects often hidden in plain sight. Geocachers use tools like a smart phone app, GPS, an online search engine, and a geocaching site to record their finds. A geocache is an item that can include other items, for example, a notepad where finders can add their name and date. Geocaches are hidden with GPS coordinates recorded on a geocaching site for others to find. A trackable is usually a game piece found in a geocache whose movements from one geocache to another can be recorded on a geocaching site.
The code on the front of the Perseverance rover makes the rover a trackable you can add to your collection online!
How Did a Trackable Get to Mars?
NASA scientists Dr. Francis McCubbin and Dr. Marc Freis and Freis son Wyatt are responsible for the idea of including a trackable on the Perseverance rover. McCubbin was struck by the way the rover is geocaching with Mars samples instead of typical Earth geocaches and trackables. The Perseverance is the first of three rovers collecting samples in tubes to be retrieved by a future NASA Mars Sample Return mission. Freis father and son, like McCubbin, are avid geocachers.
With permission from NASA, McCubbin and others included a trackable code as part of the panel used to calibrate the SHERLOC-WATSON assembly. The trackable code is part of a polycarbonate disc used as an optical target for the WATSON camera and a spectroscopic standard for the SHERLOC instrument. The disc material also is a sample of astronaut helmet visor material which is being tested to see how it survives on Mars.
Smart readers like you probably have noticed one problem with a trackable on Mars: it's on Mars, another planet. There aren't daily flights to Mars. And trackables are meant to be moved from geocache to geocache.
The solution is to use the geocaching.com website to add the Perseverance rover trackable to your list of items found while geocaching.
How Do You Get the Trackable Code?
Well, there's an easy way and a harder way.
The easy way is to search online for the Perseverance rover trackable code, with a search engine or the geocaching.com website. But that feels like cheating.
The harder but infinitely more fun way is to go through the SHERLOC-WATSON photos on the NASA Mars Perseverance website to find the photo sent back to Earth. Then visit the geocaching.com website page for trackables, type in the code to display the rover trackable page, and then follow the trackable.
Photos can be found at https://mars.nasa.gov/mars2020/multimedia/raw-images/ and be sure to select the SHERLOC-WATSON filter check box on the right side of the page. You're looking for this photo of the calibration panel from Sol 26 or March 26, 2021 here on Earth. The photo looks like the photo on the bottom, with dust all over it.
The circle at the top left (B) of the panel already has attracted a lot of Mars dust which is magnetic and sticks to metal surfaces. It's hard to see the trackable. Here's what is in the circular geocoin trackable:
What Does the Trackable Look Like?
The trackable (C) is a round image with lots of interesting artwork in addition to the trackable ID number you can use on the geocaching.com website to add it to your geocaching collection.
For example, see the dancing stick figures at the bottom of the trackable? The profile drawing of Sherlock Holmes near the top? Apparently the stick figures are from a code Holmes cracked in one of his detective stories. The code on the Mars rover spells out, "Cache me if you can," a fun shout out to geocachers looking for this trackable. The 221BBAKER code also is a reference to Baker Street where Holmes lived.
Add the Mars Trackable to Your Collection
Having found the Perseverance trackable, the next step is to go to the Geocaching.com website, log in or create an account, then find the Perseverance trackable page at https://www.geocaching.com/track/ and type in the code on the geocoin: 221BBAKER.
Be sure to click the Found It? Log It! link and then click the Add to Watchlist link too. And if you're interested in all the markings on the rover, definitely look at the NASA https://mars.nasa.gov/mars2020/spacecraft/rover/markings/ page that describes them all.
Learn More
Calibration Target on NASA Website
https://mars.nasa.gov/resources/25434/sherlocs-calibration-target-aboard-the-perseverance-mars-rover/
Calibration Target on Mars IRL
https://mars.nasa.gov/mars2020/multimedia/raw-images/SIF_0026_0669253508_232EBY_N0030792SRLC07003_0000LUJ
Geocoin Trackable
https://mars.nasa.gov/resources/25657/sherloc-geocoin-artwork/
Mars 2020 Perseverance Rover Markings
https://mars.nasa.gov/mars2020/spacecraft/rover/markings/
Interview with Francis McCubbin
https://www.geocaching.com/blog/2021/02/geocaching-on-mars-an-interview-with-nasas-dr-francis-mccubbin/
Perseverance Trackable on Geocaching.com
https://www.geocaching.com/track/details.aspx?tracker=221bbaker
International Space Station Geocache on Geocaching.com
https://www.geocaching.com/geocache/GC1BE91_international-space-station
Geocaching and Perseverance/Space Timeline
https://www.geocaching.com/promos/perseverance
The Detective Aboard NASA's Perseverance Rover
https://www.nasa.gov/feature/jpl/the-detective-aboard-nasas-perseverance-rover
Also In The June 2021 Issue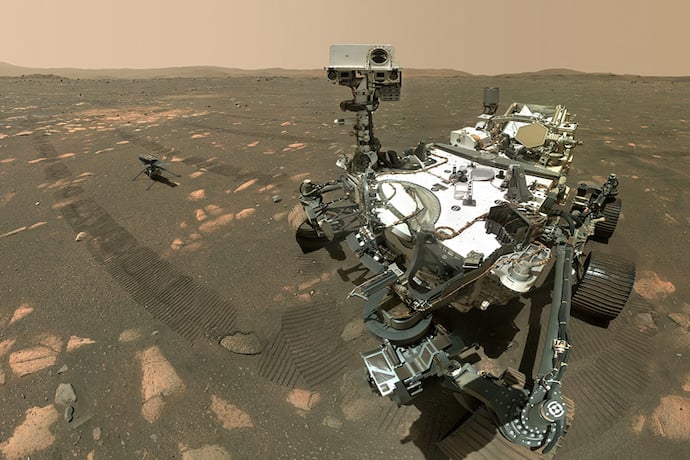 Geocaching is a fun activity here on Earth. Now you can geocache on Mars. And the International Space Station.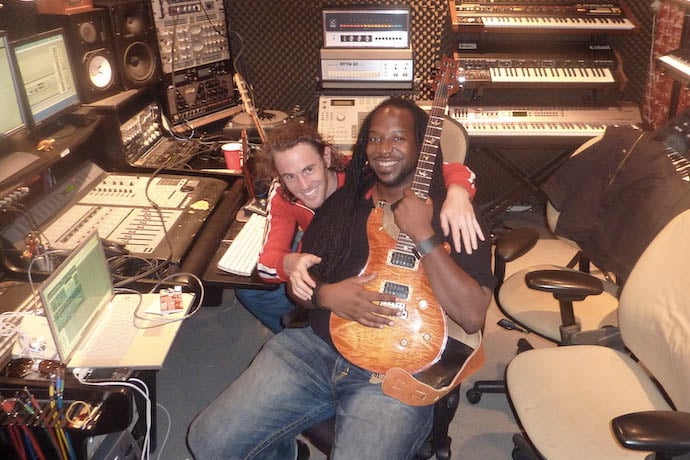 He has performed for three US Presidents and with his business partner Scott Jacoby has helped build recording studios in Anguilla.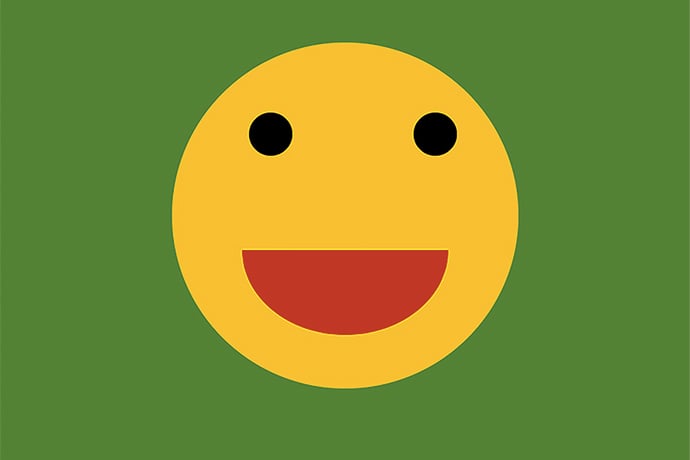 Use CodeGuppy to write, learn from, and improve your coding with this simple exercise!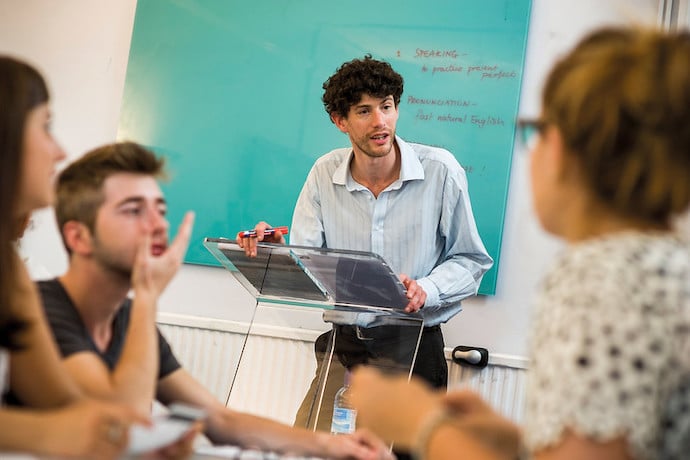 Computing can help teach problem solving skills. Here's one way to help students and your kids to become critical thinkers.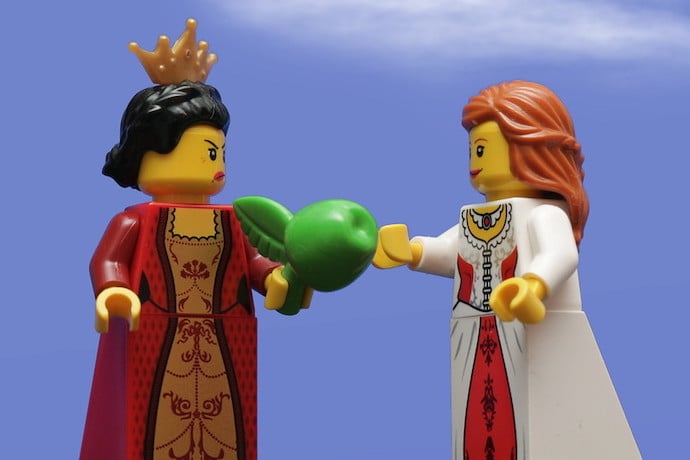 Use Scratch to tell a fairy tale your way!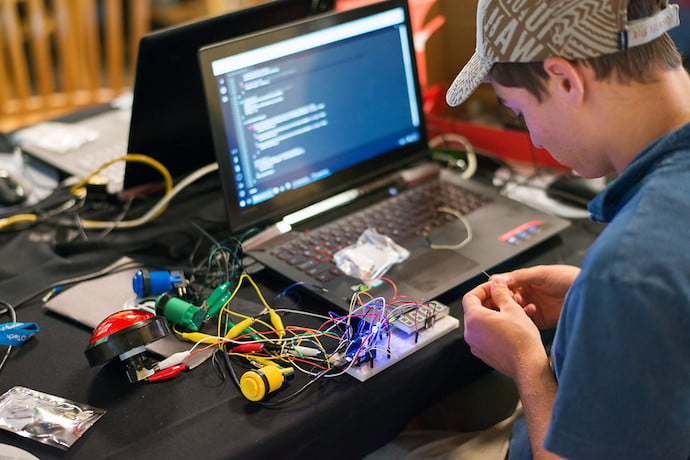 New project alert! This time we are building transistors, a critical piece of any modern electronic device!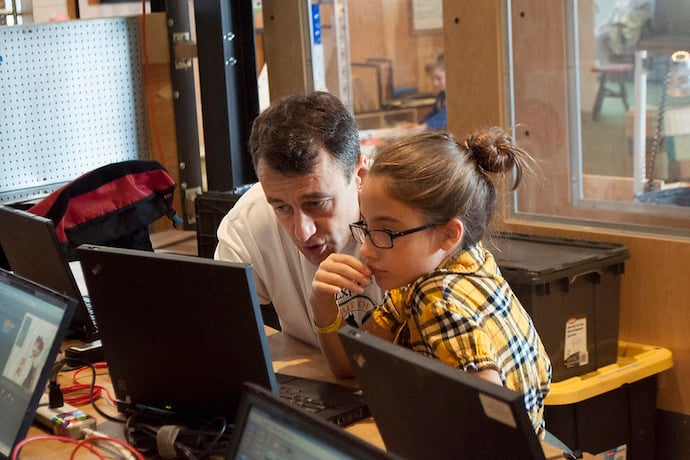 Love pixel art? Why not try making some of your own!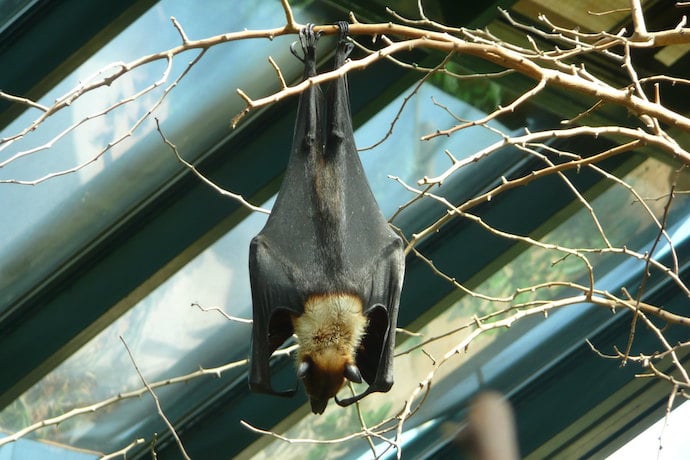 Learn how the IoT is being used to study animals as big as elephants and as small as bats!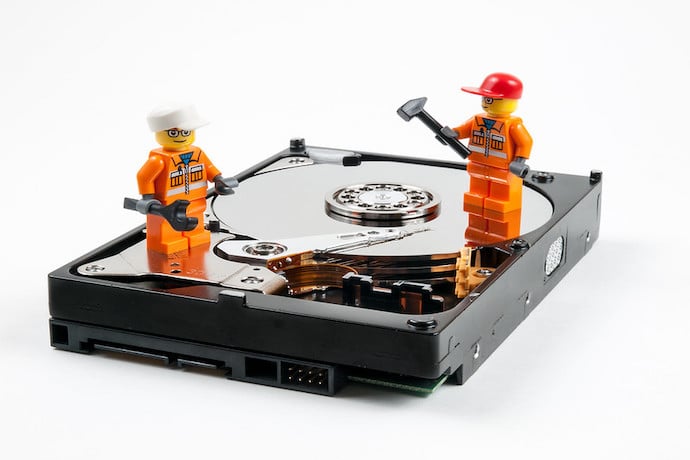 Exploring another weird tech term! This time we are looking at hard disk drives!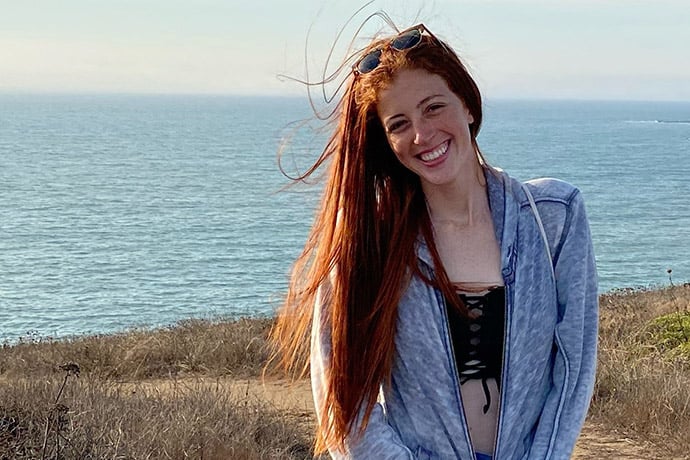 Check out our interview with Allison Grey, a mechanical engineer at vertical farming company in California!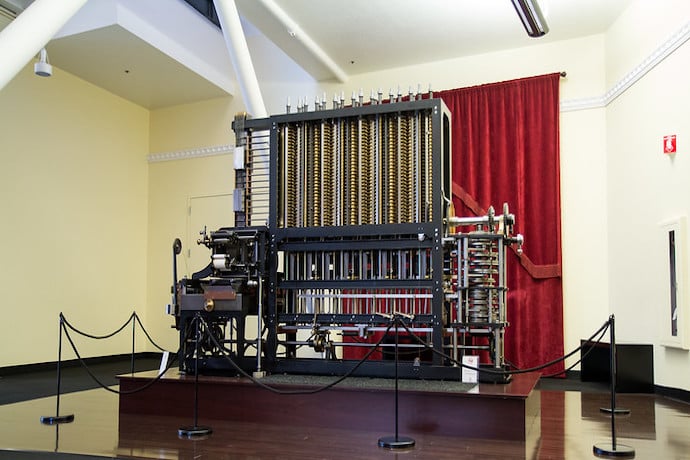 What do cow catchers, an angry government and an early version of a modern computer have in common?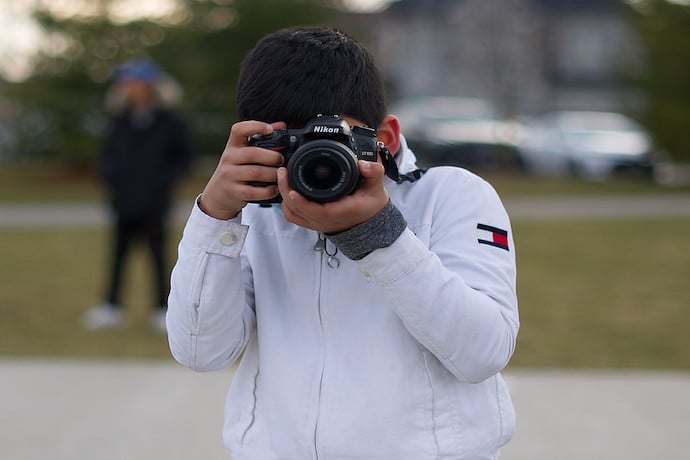 Learn how to edit your photos in fun and weird ways with Python!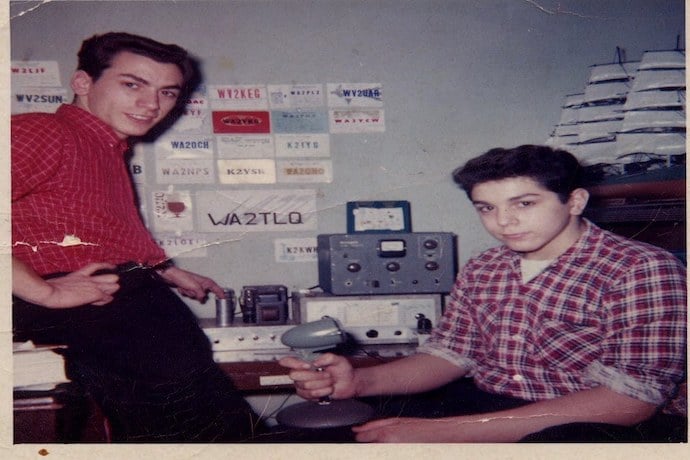 In the time before WIFI there was Amateur Radio. Get your call signs ready!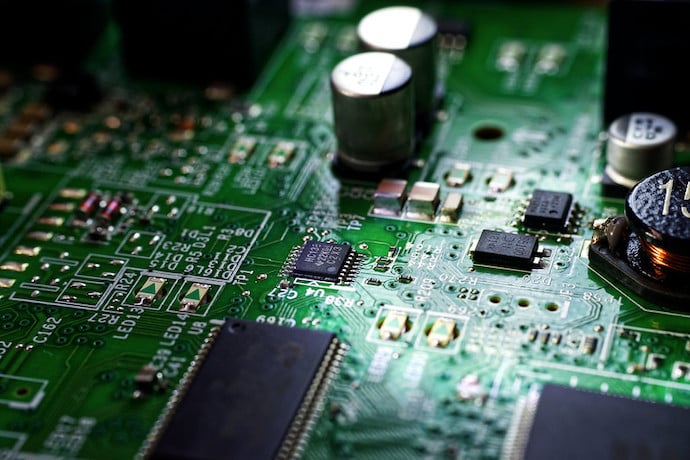 Ever wonder how your computer processor works? And how that might impact quantum computing hardware?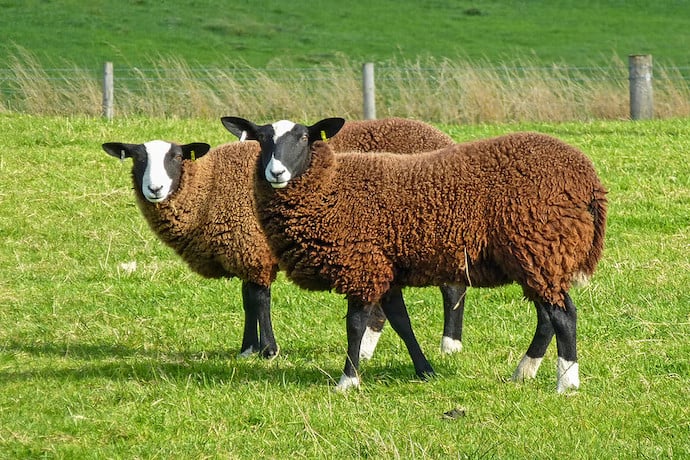 While we all obviously love sheep, today we are talking about a different type of TEG.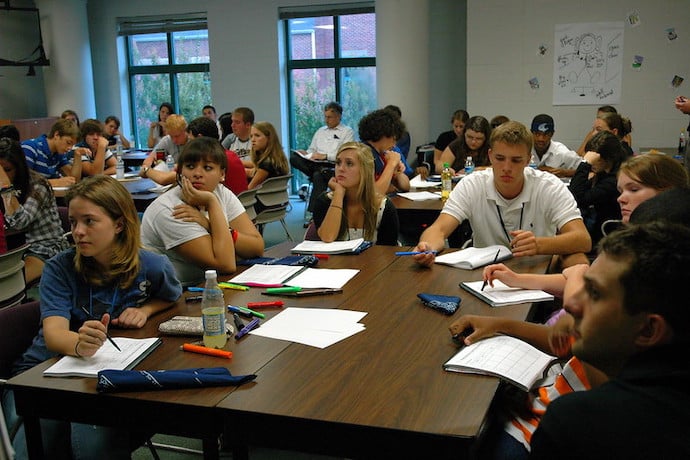 Links from the bottom of all the June 2021 articles, collected in one place for you to print, share, or bookmark.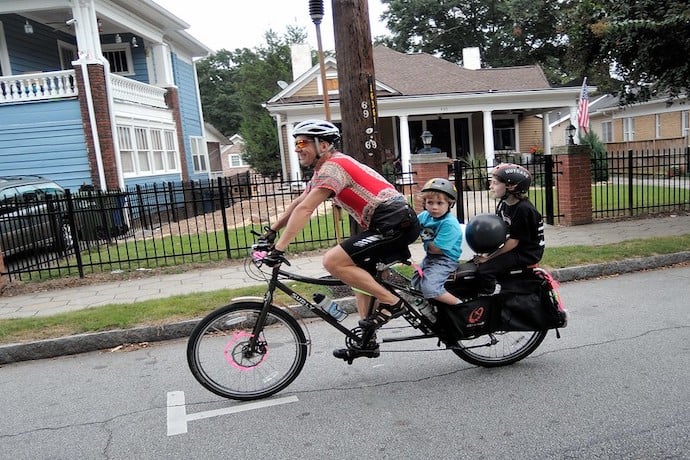 Interesting stories about computer science, software programming, and technology for June 2021.