How to Make New Years Resolutions
Here's an offbeat exploration of ideas about how to make New Years resolutions that actually work, including my own practice, as well as the reason people hate resolutions. Plus Calvin and Hobbes weigh in on the topic.
For various reasons, mostly my limited attention span, I'm a big believer in setting out simple basic goals then reviewing them from time to time to see how I'm doing, adapt goals, check off completed goals, and other fun stuff. I wrote about my process in the December/January issue from last year. People do this around the New Year, creating New Years resolutions, as a way perhaps to start over after an awful year. Or build on a great year.
Regardless of reasons how to make New Years resolutions, it never hurts to make time once a year to ask yourself if you're happy, what you like and don't like about your life, and what you might want to do in the near future.
Well, for this article, it's November and we have two months left this year. It might be fun to research the topic of New Years resolutions.
These Off Beat articles are often about technology, science, and sometimes computer science, but they're mostly unscripted adventures in online research. They also teach how to define and answer real world questions with online research. They're also the last or next to last article I write for each issue of the magazine and, therefore, a way to blow off steam and relax.
Plus these Off Beat articles are meant to be fun: there will be detours.
The questions I want to answer this month: What's the best way to make and keep New Year's resolutions? What are all the different ways people make then try to keep New Year's resolutions?
My New Year's Resolution Technique
As a baseline, we'll begin with my approach which is distilled from years of researching how other people do their New Year's resolutions.
Every November, I make time to look through my goals for the year, kept in Evernote and pinned there as a Shortcut, and come up with new goals. I write a short single sentence which includes measurable goals. I often add (in parentheses) short words and phrases as ideas to jog my memory or push me. Because I work in Evernote at least once a month, usually to type notes as I talk to people on the phone, I see the Resolutions and Goals note listed as a Shortcut. So I click the note to review how I'm doing.
One maybe weird thing: every year I add to this note. So goals for prior years are always listed below my current goals. And I add a short note saying whether I achieved my goal or note. If I want to earn a certain amount doing something, for example, I'll go back and write what I actually earned.
You can read more gory details but that's the high level version. Now for the fun stuff: how other people create resolutions.
What's the Best Way to Keep New Year's Resolutions?
When I typed this question into the Duck Duck Go search engine, one of the results said, "Show them to your family." As in, shame yourself into actually doing something for once in your life. Perhaps. Family members can be easily bought or distracted.
More seriously, another search result from PsychCentral.com has these 10 Sure Ways to Keep Your New Years Resolutions:
Keep your resolutions simple
Choose carefully
Be realistic
Create bite-sized portions [ed: resolutions, not food, I checked]
Plan a time-frame
Make notes
Treat yourself
Receive support
Don't give up! [ed: love the exclamation point]
Put yourself in charge
Maybe humorously, under the article are three related recommended articles, 6 Steps to Making New Year's Resolutions that Work, 5 Tips on How to Keep Your New Year's Resolutions, and New Years, New Goals — Maybe. It appears these 10 Sure Ways to Keep Your New Year's Resolutions are not so sure. And you cannot make up this sort of irony. Except there is a fourth recommended article, Rethink Those Failed New Year's Resolutions. My guess? New Year's resolutions are like candy. Once you eat them, they're gone.
Another Duck Duck Go search result leads to Quora and a question, What's the Best Way to Keep Your New Years Resolution in 2014? Aside from the title, which appears to be realistic in having only 1 New Year's resolution, a guy named Carl Logan who is a Trainer, traveller, underdog, suggests the person follow the SMART principle:
Make your goal specific
Make it measurable
Make it achievable
Is your goal relevant?
Set a time to achieve your goal
Do you see the SMART? Specific, Measurable, Achievable, Relevant, Time-Specific. Maybe that should be SMARTS or SMART-S.
Going back to Duck Duck Go, there's a USA Today article which helpfully notes 40% of Americans plan to make resolutions on January 1, 2014. Notice the words "plan to make resolutions" which is different from the words "did make resolutions." But they do offer at least one interesting bit of advice: you are human. Good to know. The article states seventy percent of successful goal setters said their first slip strengthened their resolutions.
If you go through enough search results, you realize this topic is evergreen. It appears every December and January. So let's move on.
What are All the Different Ways People Keep New Year's Resolutions?
Okay, when I wrote this question, I had in mind stuff like GTD also known as Get Things Done. Typing the question into Duck Duck Go, however, returned an article, New Years Resolutions for Pets. It's on a website hosted by Purina, no less.
When you dig into the article, it turns out the advice is mostly for humans who can use their pets as an excuse for exercise, smiling, eating right, and play time. All of which benefit pets, too.
Perhaps most interesting is an article from WealthSuccessVentures.com, a site that proposes to make you rich. They suggest the best way to avoid not keeping resolutions is to ask yourself the reason you want to set a resolution. Instead of losing 20 pounds, ask yourself the reason losing 20 pounds would benefit you, your friends, your family. Very clever.
Another article, on 12Most.com, suggests not setting resolutions in the first place. They suggest relaxing instead, getting off the crazy train, using what you have, and other great advice. One of their suggestions, Ask yourself one question every single day to stay focused and on track, reminded me of The Secret, a wonderful social phenomenon/scam from a few years back that had people taping money to the ceiling above their bed so they could wake up and remember they wanted to make money that day. Or something like that.
Which led me to research one last question…surely that will yield some fun results
Why Do People Hate New Years Resolutions?
Scrolling down the Duck Duck Go search results for this question, I came across a great question: Why is everyone's best idea for starting off a new year fresh, is to immediately set themselves up for failure? Good point.
Somehow reading that site collapsed into a hunt for Calvin and Hobbes on the internet. Calvin had some funny things to say about New Years and resolutions. Perhaps this is the best way to end this piece? And I tried to find a legal place on the internet to link to but everyone seems to be stealing these cartoons. So let me know if there is a better way to display them. For now, enjoy Calvin's thoughts on the value of New Years resolutions…
and this one…
And if you need more Calvin and Hobbes, there's a search engine I found which is linked below.
Learn More
10 Sure Ways to Keep Your New Year's Resolutions
http://psychcentral.com/lib/10-sure-ways-to-keep-your-new-years-resolutions/0005
http://psychcentral.com/news/2009/12/29/6-steps-to-making-new-years-resolutions-that-work/10461.html
http://psychcentral.com/lib/5-tips-on-how-to-keep-new-years-resolutions-2/00018459
http://psychcentral.com/lib/rethink-those-failed-new-years-resolutions/00018625
http://psychcentral.com/lib/new-year-new-goals-maybe/00014832
What's the Best Way to Keep Your New Years Resolution in 2014?
https://www.quora.com/Whats-the-best-way-to-keep-your-New-Years-Resolution-in-2014
6 ways to Make Your New Year's Resolutions Stick
http://www.usatoday.com/story/news/nation-now/2013/12/27/keep-new-years-resolutions-goals/4192127/
6 Ways to Actually Keep Your New Year's Resolution
http://www.forbes.com/sites/dailymuse/2011/12/30/6-ways-to-actually-keep-your-new-years-resolution/
New Year's Resolutions for Pets
https://www.petcentric.com/12-09-2013/new-years-resolutions-for-pets
12 Most Powerful Ways To Keep Your Creative New Year's Resolutions
http://12most.com/2014/01/01/12-powerful-ways-creative-years-resolutions/
Calvin and Hobbes Search Engine
http://michaelyingling.com/random/calvin_and_hobbes/
http://michaelyingling.com/random/calvin_and_hobbes/search.php?phrase=new+year
Calvin and Hobbes
http://en.wikipedia.org/wiki/Calvin_and_Hobbes
How to Make (and Keep) New Years Resolutions
Also In The November 2014 Issue
It's that time of year: time to start thinking of summer tech camps for 2015. Here are a few ideas where to begin looking.
Rachel Manning Talks Software Development and the Freelance Life
Rachel Manning talks about her life as a freelance software developer building websites and web applications from her home in Mammoth Lakes, California.
Here are lots of ideas for computer science and programming toys kids might like, based on different age groups.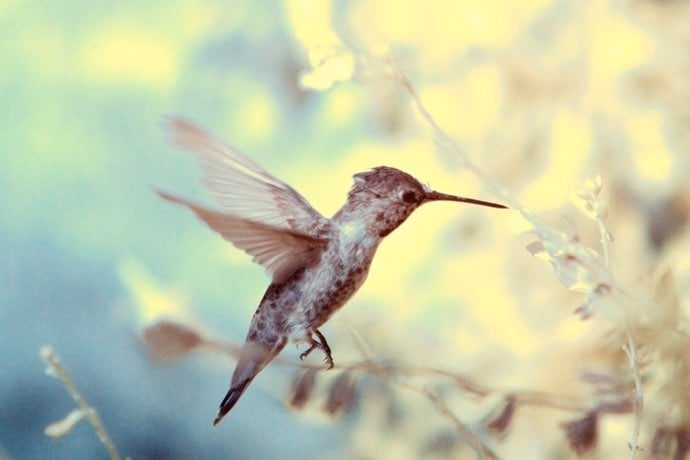 Create a Website with Wix
Wix.com is a free online tool you can use to create a website. Here's a basic tutorial to get started, as well as files to build a test site.
The C programming language is used often in operating systems and has influenced other languages for decades.
Chris Bradfield Talks Coding, Games, and Helping Kids Code
Chris talks about his journey from TRS-80 computers to websites to the game business to teaching kids to code in summer camp.
How do programming languages control the flow or processing of instructions? Here's how control flows work in several languages.
Designers of products, content, and software use the concepts of destinations and systems to create content and apps for all our devices.
If builders built buildings the way programmers wrote programs, then the first woodpecker that came along would destroy civilization.
November 2014 Learn More Links
Links from the bottom of all the November 2014 articles, collected in one place for you to print, share, or bookmark.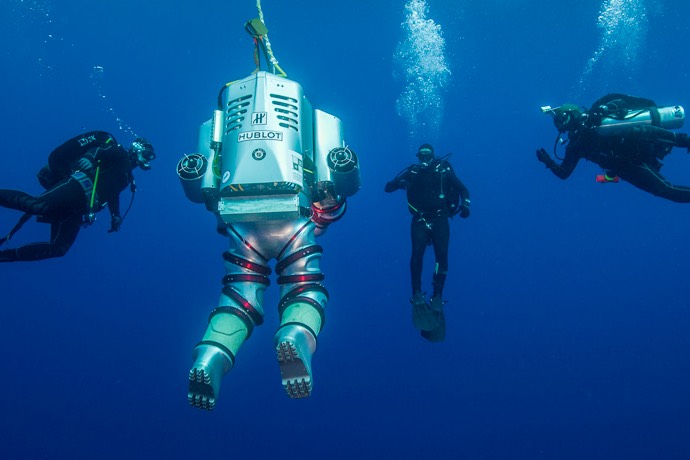 Interesting stories about computer science, software programming, and technology for October 2014.
FTP is a mysterious yet extremely useful way to send data across computer networks. Here's a short overview with links.
No Starch Press sent along four books for kids. If you don't have them already, look them up at the library or buy online or in a bookstore.