Danit Pelege and the Future of 3D Fashion
5 questions with the designer pushing innovation in 3D printed clothes.
Danit Peleg has been pushing the bounds of 3D printed fashion for years. From her fashion collection made completely on home desktop printers in 2015, to her launch of the first 3D printed clothing available for purchase online this year, she continues to demonstrate 3D printing's capabilities in fashion. I have been following her career since her TED talk a few years back and got the opportunity to ask Peleg five questions I've been dying to ask her about her experiences with 3D printing and the future of technology in fashion.
Where you a "maker" growing up or did you find an interest in technology later on?
Peleg: I think I have been a "maker" since a really young age. I was obsessed with opening old toys and broken electronics and seeing how things looks from the inside.
When I was 10, in 4th grade, I attended an after-school fashion course. My mother also bought me a sewing machine and I started playing with it. I had so much fun being able to create.
I remember that it was mind-blowing for me. I LOVED the idea that I could make my own outfits and costumes by myself. So I knew pretty early on that I would be doing creative things with my hands, especially creating clothes.
Do you think 3D printing and fashion are a natural fit?
Peleg: I think that there are many benefits when combining 3D printing and fashion and what we see today is only the beginning of what this technology has to offer.
I believe that we will see more and more 3D printed fashion, but it will look differently than today. What I did is a proof of concept and I found it so interesting that by using this technology I was able to print 10 pieces of clothing by myself from the comfort of my house. The problem is that it was a very long process and it took 2000 hours to accomplish printing my collection. With the second collection?—?only a year and half later?—?the process became three times faster.
For this to become commonplace two main things need to improve: the speed of the printers and better materials (filaments). The filaments I produced are flexible, but they are not like cotton yet. I'm sure we will see innovative filaments and faster printers in the next few years.
What inspired you to create a line of jackets as your first consumer 3D printed items?
Peleg: The first jacket came as part of the 'Birth of Venus' collection, which included a dress I made for the opening ceremony of the Paralympics in Rio 2016. The dress was worn by Amy Purdy a Paralympics medalist and a dancer. I suppose the process of making this dress is what inspired me to be able to create this unique experience for more people.
I didn't meet the dancer in person before the show, and by using an app called Nettelo I was still able to customize it completely to her measurements. I was also able to send updated simulations for feedback, before even printing one piece of fabric, and the whole process produced zero waste. With my 3D printed designs I always try to do ready to wear looks, clothing that you can wear on the street and I think I achieved it with the bomber jackets.
What new technologies do you think will make the biggest impact on fashion in the years to come?
Peleg: Digitization of clothing will have a huge impact. Now I can email you a jacket or a dress but imagine that in a few years you will be able to download this jacket and easily change the size and design, then print it in a few minutes. When you don't like the jacket anymore I believe that it will be very easy to recycle it and make new filaments.
If the technology does improve significantly the benefits will be huge?—?less shipping costs, more personalization, democratization of design?—?anyone will be able to design and share it with the world like a viral t-shirt. But most importantly there will be an alternative for more sustainable materials that you can recycle right after.
Beyond making 3D printing fashion for the consumer, what innovation with 3D printing in fashion excites you most? What are you doing to push this forward?
Peleg: I have so many ideas on what I want to do in the future. We're beginning by creating the possibility for a wider audience to own unique 3D printed garments. I want to solve all the challenges I'm currently dealing with, starting by creating filaments that feel like fabrics, combining electronics in my prints and pushing the technology further.
I also plan to open-source some of the items from my first collection, so that people will be able to experiment with 3D printing themselves. I hope after reading this, you'll be one them!
Learn More
Danit Peleg's official site
Create Your Own 3D Printed Jacket
https://danitpeleg.com/product/create-your-own-3d-printed-jacket/
Danit Pelge's TED Talk
https://www.ted.com/talks/danit_peleg_forget_shopping_soon_you_ll_download_your_new_clothes
Also In The December 2018 Issue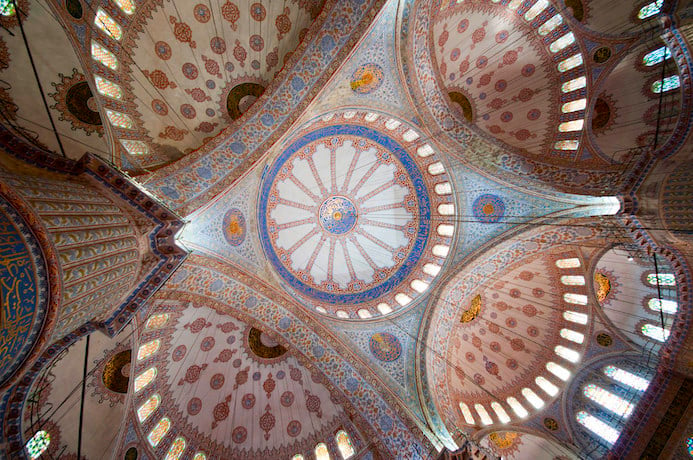 Create colourful geometric patterns in SketchUp inspired by the Great Mosque of Cordoba.
Meet BOLT, Sphero's newest robot equipped with ambient light sensors.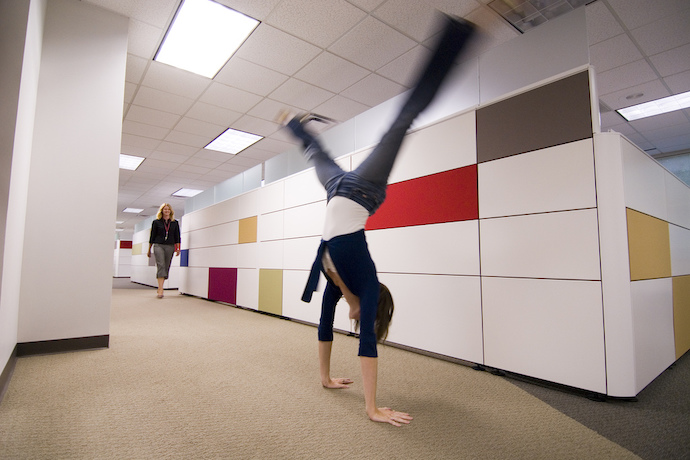 Learn how to use animated GIFs to create proper animation loops in Scratch.
Create an electronic obstacle course and test the steadiness of your hands as you navigate through.
Resources to help you master programming without breaking the budget.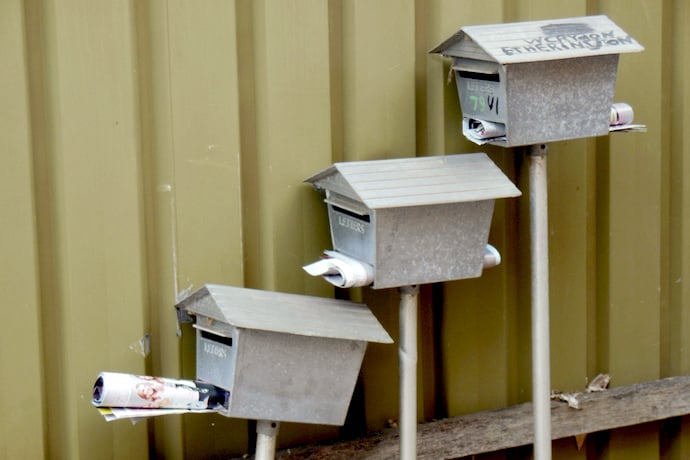 What's allowed in an e-mail address? Let's break down the syntax.
Throwing your old tech in the trash is bad for the environment. Check out some safer, cleaner alternatives.
New, crafty mods that'll push your Minecraft design skills to new levels.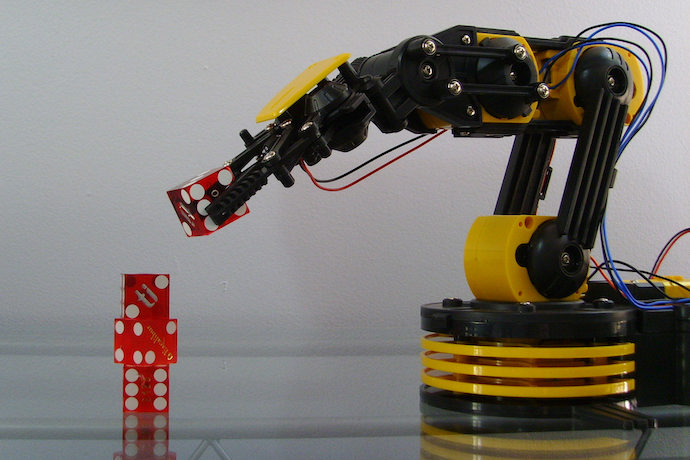 Part philosophical paradox, part coding puzzle, quines are sure to tease and challenge your brain!
5 questions with the designer pushing innovation in 3D printed clothes.
Harness bash to become the ghost haunting your own computer.
Get lost in a mess of infinite lists with this kooky, lazy language.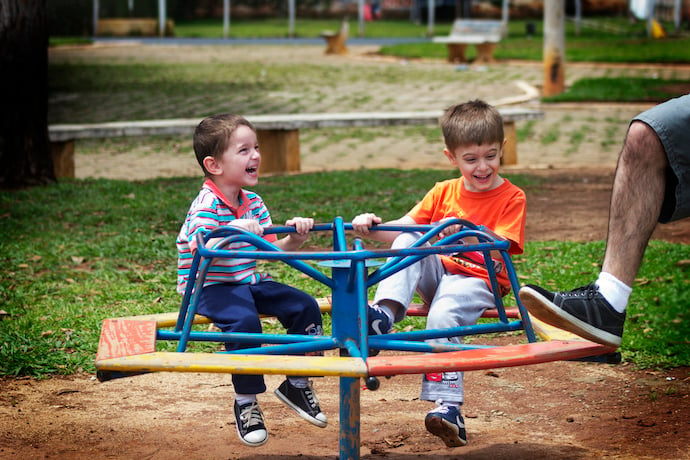 All work and no play makes it harder for kids to learn, especially those with anxiety and learning disabilities.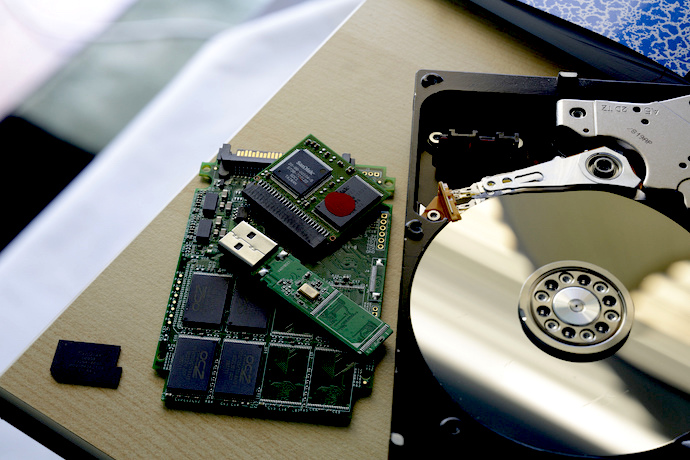 Dive into the nuts & bolts of storing pictures and files on your computer.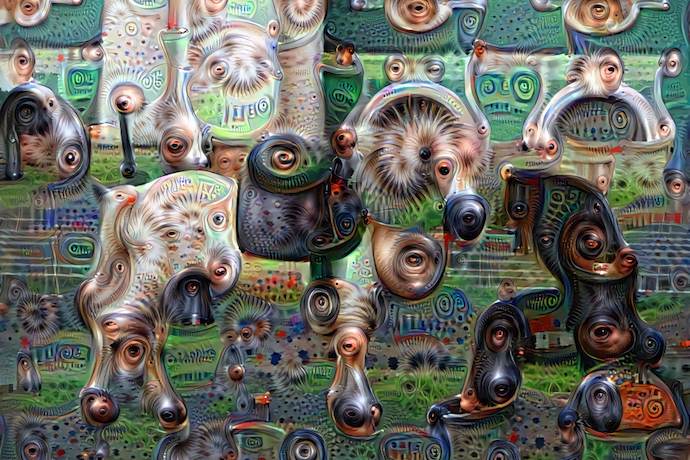 A clever AI is creating twisted, surreal art. Math or magic?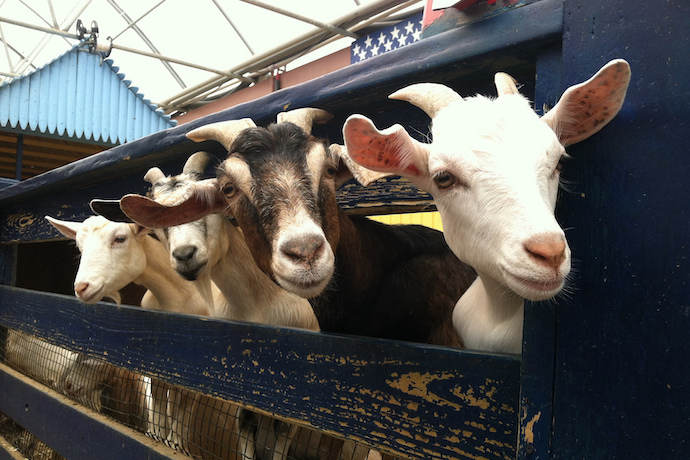 Two doors hide a zonk, and one door hides a prize. Can probability & statistics help you pick the right one?
How can you tell if a credit card number is valid or invalid? Meet the Luhn algorithm, one of many checksums helping us keep the internet in order.
Learn about the Destination Dispatch algorithm and create your own robotic lift.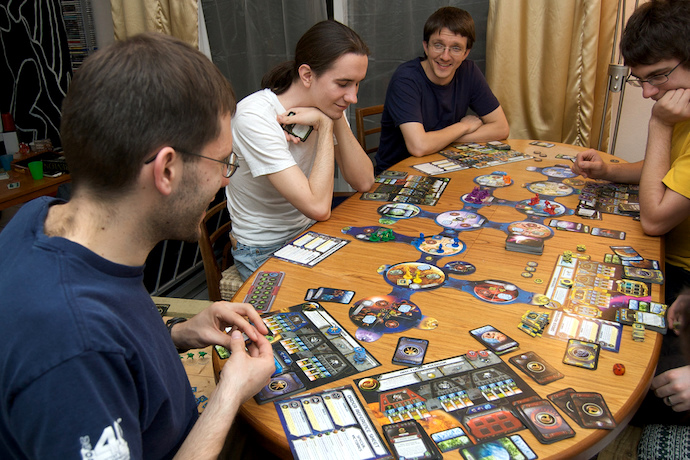 Grab your friends & disconnect from the digital world with these fun science & tech board games.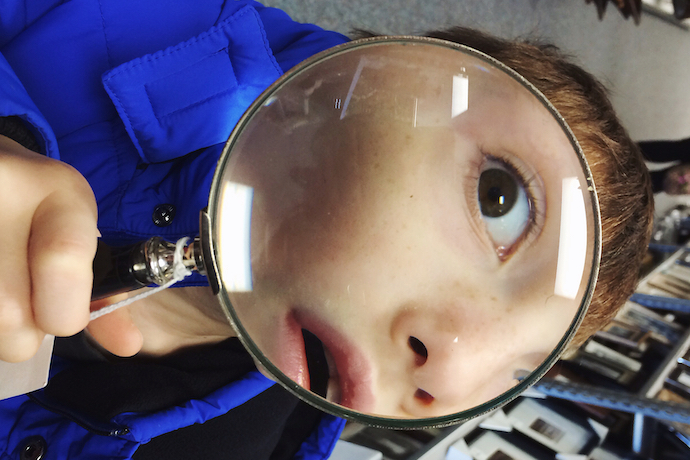 5 hands-on books & activities to hone your cipher skills.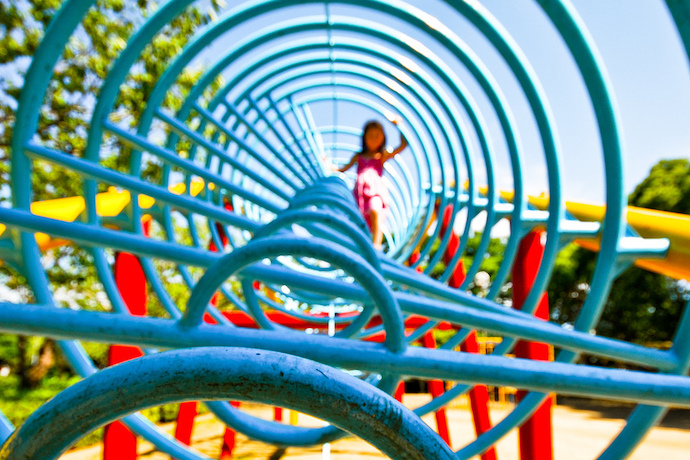 Interesting stories about computer science, software programming, and technology for December 2018.
Links from the bottom of all the December 2018 articles, collected in one place for you to print, share, or bookmark.