Computing at School (CAS)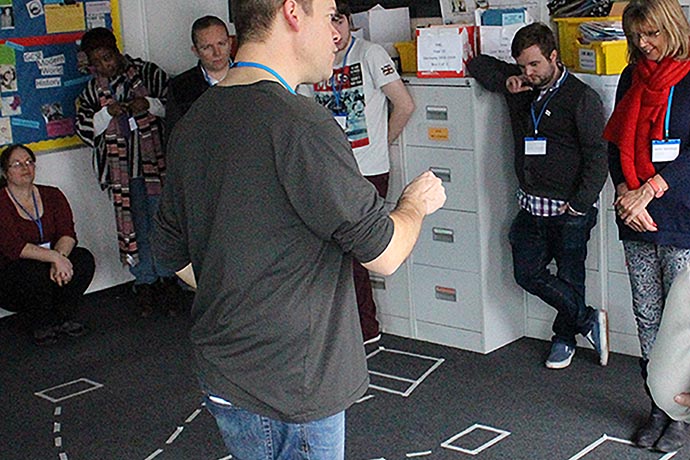 Computing at School (CAS) provides resources and support for computer science teachers and parents.
The UK grass roots group is composed of volunteers, master teachers who organize and run hubs, and teachers who join hubs with their online and offline communities and events. Parents, industry partners, university academics, and others work together to share best practices and create resources for everyone to use. Everything CAS offers is free to use and participate in.
Indeed, only students are not allowed to join CAS and only to allow their teachers to feel free to ask basic questions in a supportive and professional environment. The community helps teachers with little or no knowledge to become effective teachers of computing and computer science through sharing with more experienced teachers and experts.
A recent look at the forums, for example, show topics asking about STEM fair posters, help for a Primes code problem, questions about teaching with micro:bit, how to use Arduinos and 3D printers in primary schools, shout outs for Hexiwear, a coding gadget, and Ready, a game-oriented programming environment for children, and dozens of other topics with lots of responses.
Started in 2008 by a group of teachers and academics interested in and concerned about ICT (Information and Communications Technology) education taught in UK schools, the Computing at School organization wanted to explore how to include computer science into the ICT and other curriculum. The goal was to support teachers and inspire school children to learn about computing and computer science, as well as explore future careers in the field.
Since then, CAS has advocated for policies to recognize computer science as a discipline and support teachers. Today there are 20,000 plus registered participants in their online community, over 3000 free teaching resources, and 188 local hubs spread around the United Kingdom.
Computing at School is part of BCS (the British Computing Society) which is the Chartered Institute for IT in the UK, a professional group. And many companies help fund their programs, for example, Google, Microsoft, and BT. Kings College and Queen Mary College also provide support.
In the past five years, the UK government Department for Education (DfE) reviewed the standards for all curriculum taught in classrooms, including the ICT program. Starting last September 2015, the ICT curriculum changed its name to Computing with new guidelines for computing and computer science education. UK students still learn digital literacy and IT (information technology). However, there is a new emphasis on learning computer science theory and methods such as algorithms.
Where the previous ICT curriculum taught students how to use technology, there was less emphasis on understanding how the technology worked. The new Computing curriculum helps teachers and students explore all the different ways technology operates, starting with ideas and methods.
Perhaps most interesting, the new Computing curriculum has a strong emphasis on computational thinking. Humans use computational thinking all the time. We are faced with a problem then work to resolve it. However, we don't always realize computers are designed to think in structured ways, too. We also don't make the connection between editing a paper and debugging code, yet both involve in rethnking our way to a more polished and efficient expression of an idea and/or instructions.
Getting kids to see the connection between how a computer solves a problem and how they solve a problem can help them understand better how technology fits into their lives. They can use computers to solve problems in creative and imaginative ways rather than simply press buttons and click links on a computer.
Beyond an impact on the new Computing curriculum, CAS also provides online forums where teachers can work with other teachers and subject matter experts to answer questions, find ideas, and learn the nuances of what they teach in the classroom. CAS also maintains a website with resources for teachers to browse and download, as well as upload resources they have found useful.
In addition, CAS also offers meetings and events to support teachers offline, face to face. These are sponsored by hubs, groups of people in a specific area who share and support each other. Hubs are organized and run by master teachers who volunteer their time.
The Networks of Excellence program CAS offers takes the informal exchange of ideas of the online and offline communities and focuses on training teachers in specific computing and computer science skills. A UK Department for Education grant allows master teachers with a background in computer science and education to work within their local hub to support teachers with professional development training sessions or answer questions.
Master teachers might offer local teachers a day long class in Python, for example, or be available by phone or email to answer questions a teacher might have about a class project. Instead of teachers taking
time to travel in to big cities, master teachers are available locally as part of a CAS hub.
The Network of Excellence program also encourages schools with full computer science and computing programs to sponsor schools to develop their programs as an organization.
A number of other groups also support Computing at School's mission. Barefoot Computing provides in-school training for primary schools with an emphasis on computer science and computing education without computers. A session about networking, for example, might be part of a physical education class with students running back and forth to act out all the parts of sending messages across a typical computer network. Code Club also offers after school coding programs for students.
Computing at School is interested to expand its programs outside of the United Kingdom. They encourage teachers, university academics, subject matter experts, and parents to use the CAS model and online communities to support computer science education in other countries.
If you're interested, it's free to join the Computing at School organization and ask for information about starting a local hub. It's also free for teachers, parents, and experts outside the UK to use the CAS resources to support their teaching practice, no matter where they teach.
Learn More
Computing at School
http://www.computingatschool.org.uk/
http://www.computingatschool.org.uk/about
Computing at School Community
http://community.computingatschool.org.uk/door

CAS TV
http://www.computingatschool.org.uk/news_items/91
https://www.youtube.com/user/computingatschool
Teaching London Computing
https://teachinglondoncomputing.org/
CAS London Conference (February 2016)
http://community.computingatschool.org.uk/resources/4174

Barefoot Computing
Code Club
Also In The April 2016 Issue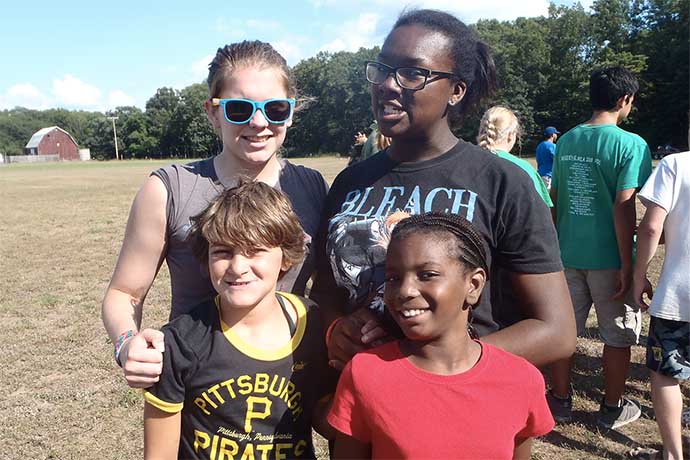 The iDTech summer camp recently posted 102 questions. Here are a few with links to the full list.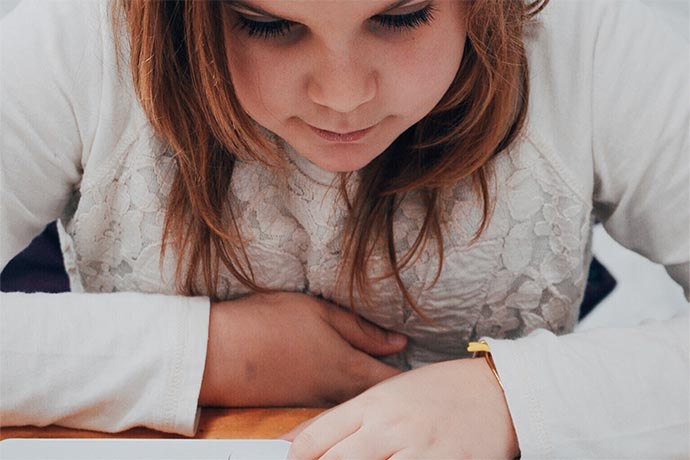 The choice of a first programming language can be overwhelming, from simple drag and drop to full languages.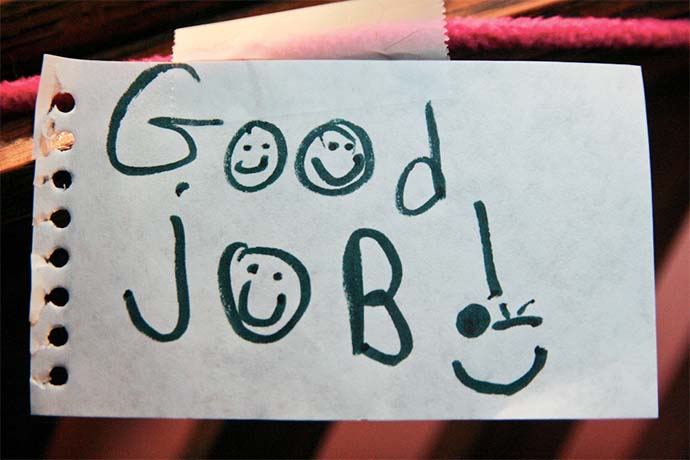 10 steps you can take to improve your skills as a programmer.
REST is a standard way for software applications to work with each other to do things.
Blockchain software technology works as a distributed ledger to record what was done and when.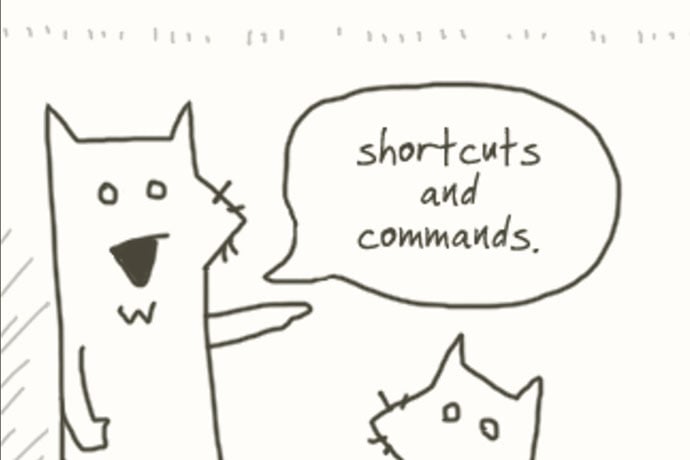 This online emulator lets you learn and try out a little of the Ruby programming language.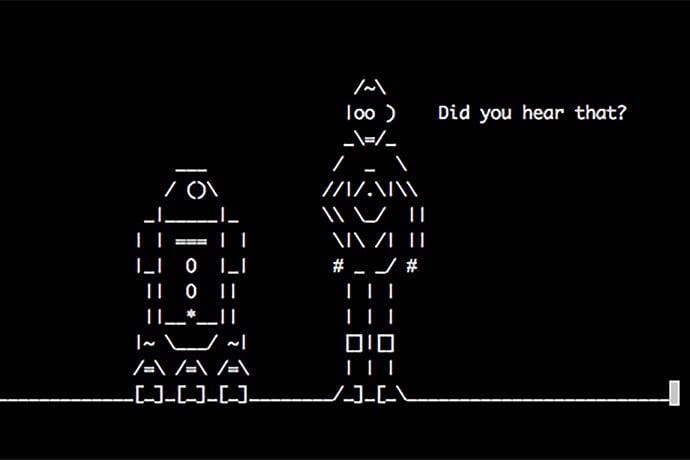 Here's a fun way to learn about telnet and watch the original Star Wars movie in ASCII format.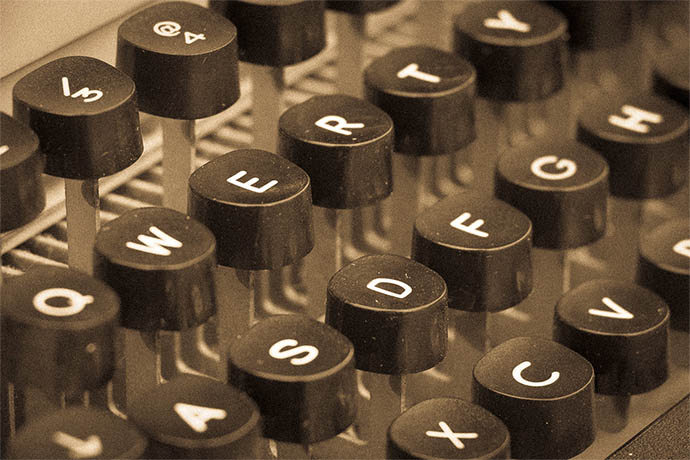 Believe it or not, computers and keyboards were not invented together.
Learn the basics of Go plus neat math details about Go and AlphaGo, the computer that beat a human playing Go.
If you were a wizard, wouldn't you want to know how to scale your spells for maximum effect?
This programming language is both easy to learn and teaches excellent coding form.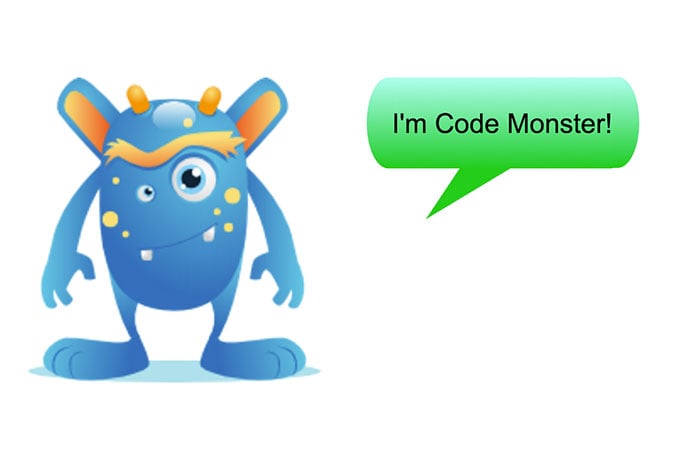 Code Monster from Crunchzilla is a fun online emulator used to learn JavaScript.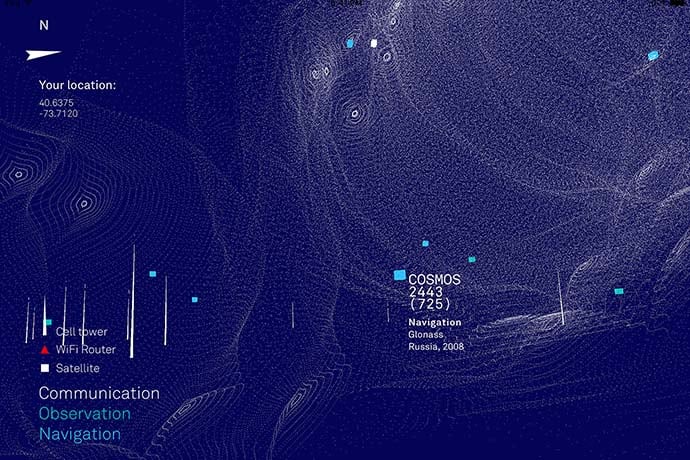 A phone and tablet app exposes the invisible world of radio, phone, and satellite waves that connect our computers.
ASCII is a set of letters, numbers, and characters computers use to communicate accurately.
Links from the bottom of all the April 2016 articles, collected in one place for you to print, share, or bookmark.
Computing at School (CAS) provides resources and support for computer science teachers and parents.
Interesting stories about computer science, software programming, and technology for April 2016.