These three applications make it fairly easy to learn basic software programming concepts, from block building (Hopscotch and Tynker) to the more sophisticated (but easy to understand) approach for the Codea iPad application. All three reward play and provide quick feedback as you build code.
Hopscotch
An iPad application that uses the AppInventor and Scratch paradigm of standalone and nested blocks you combine to create fun applications. While the range of possible actions appears small, blocks can be combined in many different ways for hours of creative fun. The initial screens explain the basic concepts. Help describes how all the actions work. Pick a character then make them do stuff like move, draw lines, change clothes, rotate, and other fun behaviors. While made friendly to encourage girls to code, it is a fun challenge for anyone at any age.
Tynker
Over 600 schools have signed up to use Tynker since their official launch last April. The online service takes the popular Scratch application a couple steps further by optimizing how Scratch projects are put together. For example, repeating loop actions can be built with one set of blocks, not several sets. This saves time, works more like real code, and helps kids focus on their tasks. Each project includes guided help with popups to lead you step by step through projects. Backwards compatible with Scratch projects: you can import them into Tynker. Their courses are designed by teachers but the projects also work in a way any teacher can build a lesson plan for a project, for example, to explain basic physical properties such as bouncing and direction of motion. Currently available only to schools, not invidividuals, mostly because the application is designed for group classroom use led by a teacher. Like Hopscotch, the service uses blocks to build applications and any code is hidden.
Codea
This iPad application makes it fairly easy to create games and apps for the iPad, as well as learn basic programming concepts. Code is visible, not too complicated to read, and rewards tinkering. You can change values, for example, then easily see the results. Example projects show you how to blend color modes, set parameters, add physics properties to objects (think Jelly Car, the game), control sprites, and more than 20 other sophisticated bits of coding. Includes lots of help and easy to read reference pages. Costs $9.99 and is well worth it for people who are ready to go beyond block-oriented programming apps. Also a great start point for people who want to learn key concepts for game programming. Codea uses Lua, a friendly programming language often used in real games.
Learn More
Codea
http://twolivesleft.com/Codea/
https://itunes.apple.com/us/app/codea/id439571171?mt=8
http://www.lua.org
Hopscotch
http://www.gethopscotch.com/
https://itunes.apple.com/us/app/hopscotch-hd/id617098629?mt=8
http://readwrite.com/2013/04/17/hopscotch-code-ipad-app
Tynker
Also In The August 2013 Issue
Hello World! in 100 Programming Languages
When you learn a new programming language, one of the first programs you learn is how to code, "Hello World!" Here's the phrase in four programming languages, as well as links to 100 plus examples.
Online Guidelines for Student Blogging, Commenting, and Personal Safety
These guidelines are collected from the internet, with links for more ideas to help teachers and students.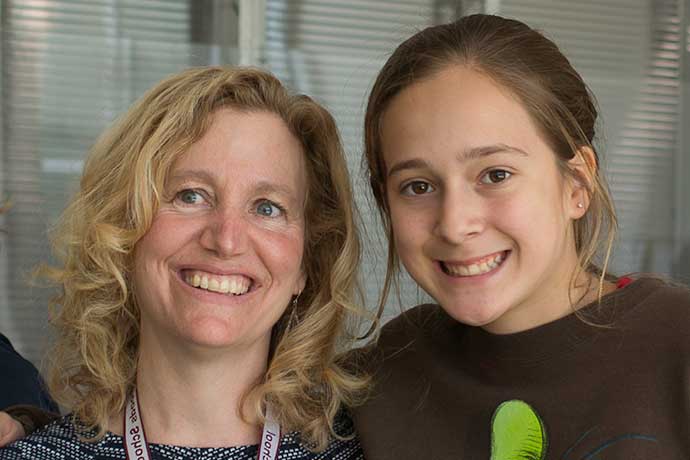 An Interview with Patrice Gans
A university trained programmer, with a masters in computer science and a full professional career, Patrice teaches technology and computer science to kids in kindergarten through eighth grade.
These three applications make it fairly easy to learn basic software programming concepts, from block building (Hopscotch and Tynker) to the more sophisticated (but easy to understand) approach for the Codea iPad application.
How to Choose Your First Programming Language
There are so many programming languages, how do you choose one? Here are 18 options for all ages.
Here are two programmers who use their coding skills to solve complex problems, from tracking endangered owls in Yosemite to tracking and isolating a deadly virus in a hospital isolation ward.
Computer programming is an art, because it applies accumulated knowledge to the world, because it requires skill and ingenuity, and especially because it produces objects of beauty.
Learn More Links for August 2013
Links from the bottom of all the August 2013 articles, collected in one place for you to print, share, or bookmark.
In the software world, patterns provide a useful way to critique, discuss, and build screens to help people do things online.
News Wire Stories for August 2013
3D game design tech, a guitar that does email, what wi-fi would look like if we could see it, golf ball technology, women in tech, and other stories from the past month or so from around the internet.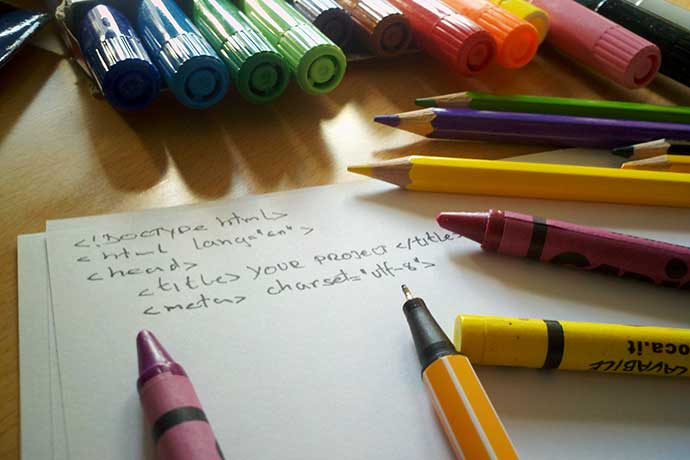 HTML Coding for Beginners
Creating content in an online publishing tool often requires zero knowledge of HTML. When hand coded HTML is required, however, you only need to know five tags. Seriously.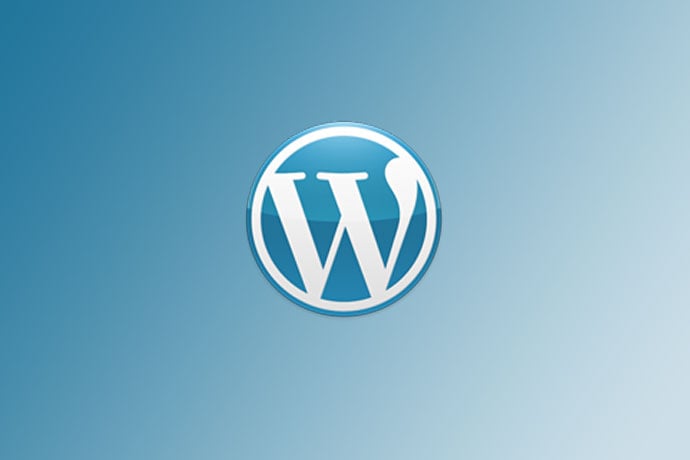 How to Teach WordPress Basics to Students
It's easy to teach students how to create and publish content with WordPress because the software rewards clicking links to find what you need to do.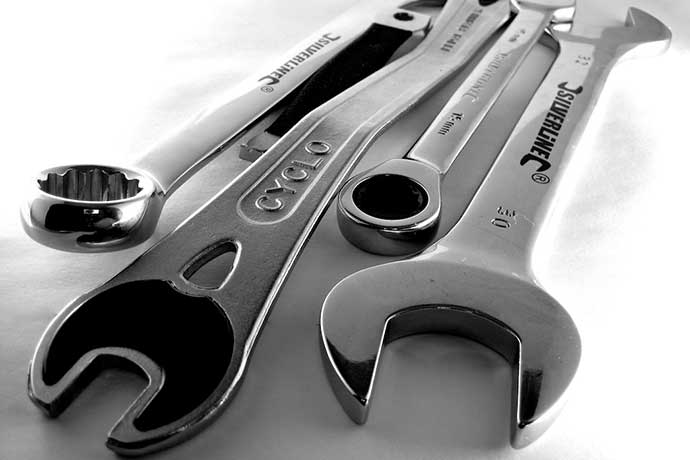 Tools to Create and Develop Software
These tools make it easy to create and develop software with the ability to validate code, connect to web servers, store code snippets, and other useful features.
From a simple website activity application written in the C language in 1994, the PHP programming language has evolved into a robust language optimized for web servers and web applications.