These three dimensional objects are 3D printed and cast images when light shines through them.
Art, software engineering, design, architecture, and cryptography all come togther in the amazing projects that the Zurich-based team of Drzach & Suchy create.
Drzach is a Swiss and American-educated architect who designs furniture and portable display spaces. Suchy, also educated in Switzerland and in America, is a cryptographer and software engineer.
Their unique partnership is responsible for many projects that beautifully blur the line between science and art.
One of their projects is called Schattenbilder, which means Shadow Pictures. Many of their exhibitions explore light and its effect on form, as this one does. In 2011 they prepared three installations based on shadow casting and the images they create. This exhibit was installed at the Swiss Science Center Technorama.
One of the three, called "Tik-Tak" (that's German for tick-tock, the sound of a clock), shows the pendulum of a clock moving. Depending on its position, light hits the textured surface of the pendulum differently, thereby causing you to see either the word tik, tak, or something in between!
If you look at "Conversation," below, you will see either a portrait of Albert Einstein or Marilyn Monroe, depending on the direction from which the light is shown. For more on this remarkable duo, look on the back cover of this issue for a link to their work.
Visit their website to see videos of how they created these objects, as well as other projects.
Learn More
Drzach & Suchy
http://www.drzachsuchy.ch/schattenbilder
Also In The August 2017 Issue
A substitution cipher is an easy way to begin learning about how to use and make secret codes.
What are the odds two people in your classroom share a birthday? Much higher than you think!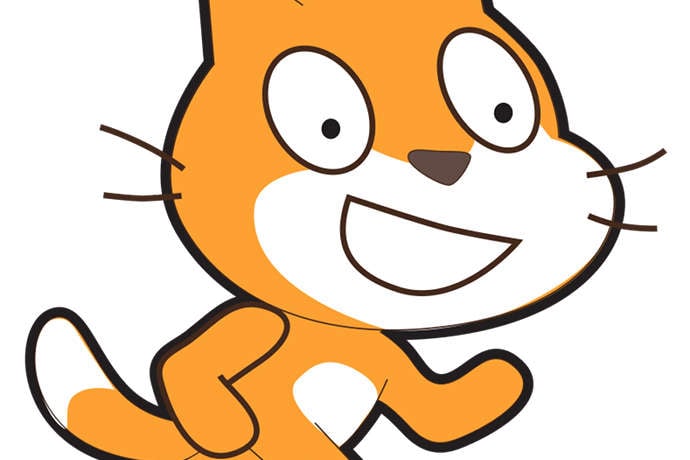 Scratch is a fun block-based programming language that's easy to learn once you understand the basics.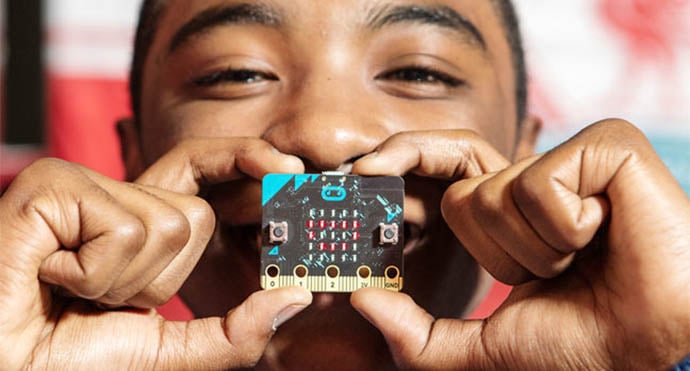 The micro:bit is a not too expensive board that lets you easily build projects to learn about computing.
Meet Thomas, a turtle who can help you draw stars with Python (not the snake!).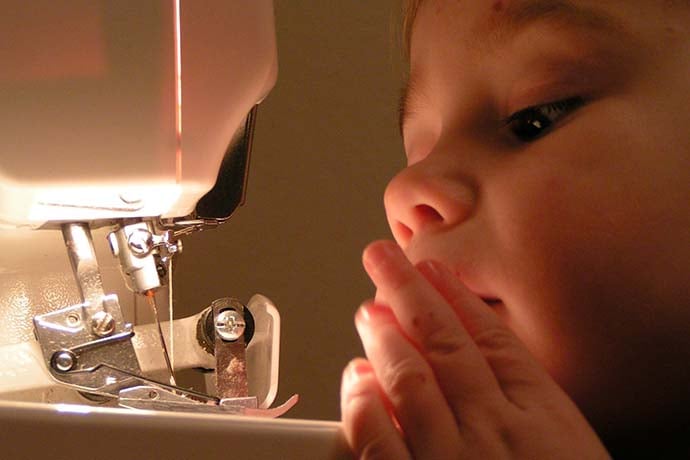 The humble sewing machine can be a great first step to fun maker projects. Here's how to get started!
There's lots you can do make your online experiences enjoyable AND safe.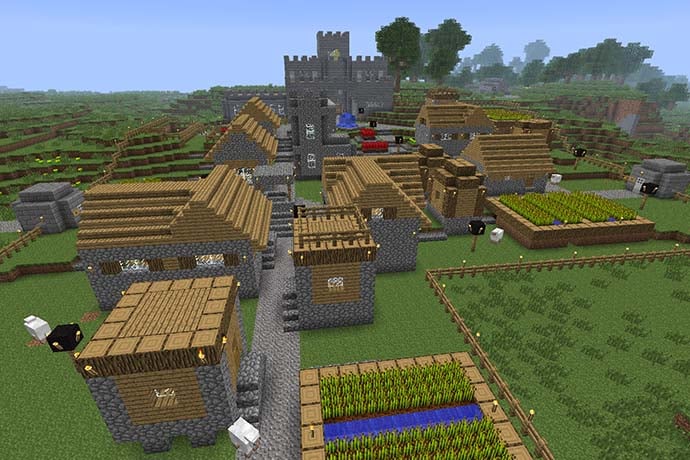 Minecraft is a fun game to play and a way to learn about games and programming. But first you have to learn the basics.
Have you ever put books in alphabetical order? What do you think the best method of alphabetizing would be?
With an EV3 robotics set, you can build all kinds of robots!
Some ideas how to engage young women in computing and STEAM based on recent research.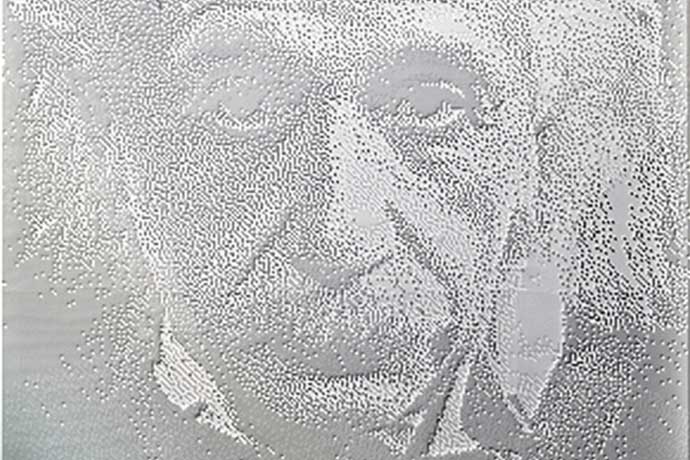 These three dimensional objects are 3D printed and cast images when light shines through them.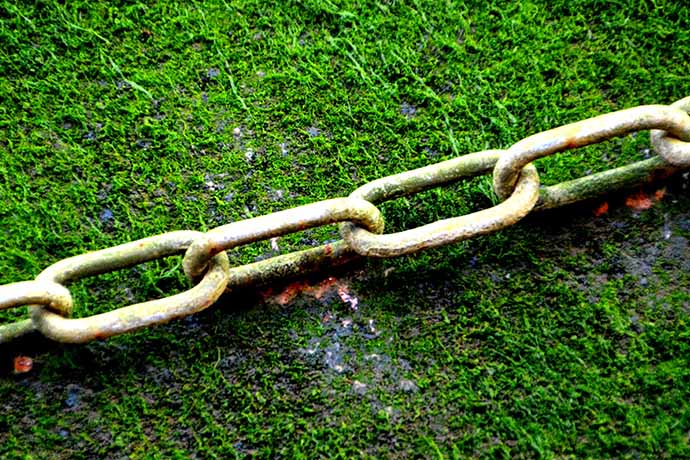 How do computers predict what text you want to write next? Here's how to create predictive stories.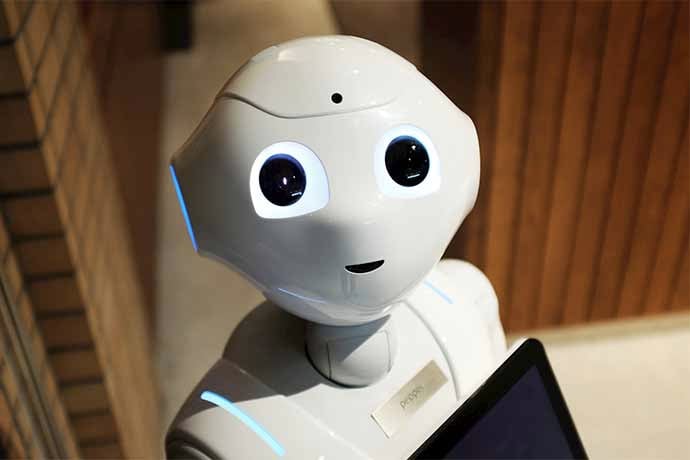 This tutorial shows how to create a chat bot that plays hangman.
In this installment, learn about how programming languages are designed.
Links from the bottom of all the August 2017 articles, collected in one place for you to print, share, or bookmark.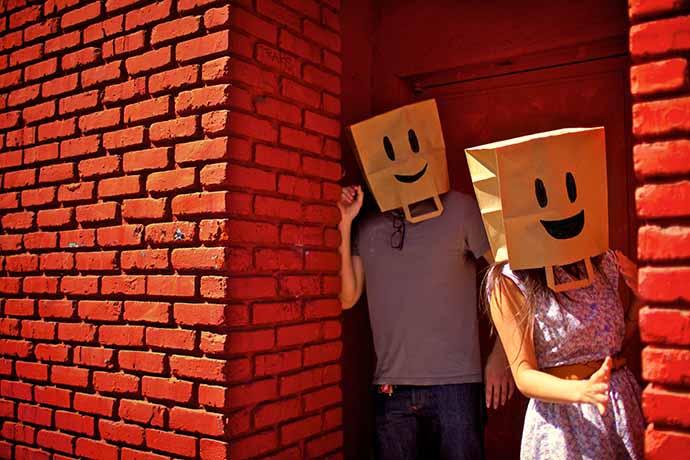 Interesting stories about computer science, software programming, and technology for February 2017.