An Interview with Patrice Gans
A university trained programmer, with a masters in computer science and a full professional career, Patrice today teaches technology and computer science to kids in kindergarten through eighth grade at Fraser Woods Montessori School in Newtown, Connecticut. She has some great insights into kids, teaching, and technology.
I met Patrice while asking around for people who could connect me to teachers who teach computer science K-6. Patrice is part of the Computer Science Teacher's Association (CSTA) team and knows a number of teachers who teach computer science and programming, not only K-12 but also college. I quickly realized she also had a great story and insights into how best to teach kids computing. She invited me to their Random Hacks of Kindness Junior event a few days later, which turned out to be lots of fun. And their school, Fraser Woods, is stunning, set low in a wooded landscape with lots of light and a huge bunny rabbit who lives in an open area in the center of their school. It's a welcoming place for kids and learning.
Tim: What is your current title, school, and responsibilities?
Patrice: I'm a Technology Teacher at Fraser Woods Montessori School in Newtown, CT. I teach technology and computer science to students in grades K-8.
Tim: How did you get into teaching computer science? Did you have a professional career outside teaching?
Patrice: I began my career working as a programmer at a small firm in Ridgefield, Connecticut, I then went and got my masters in in computer science; upon graduation, I taught computer science briefly at the college level and after that I ended up working for the State of Connecticut at the Board of Trustees for the community technical colleges of Connecticut as the Assistant Director of User Services. I left that job to raise my daughter. When she was 5, I went back to school to get my certification in elementary education. I then ultimately landed my current job.
Tim: How do you keep up with technology, computer science, and teaching both to kids?
Patrice: I am an active member of a number of professional organizations that focus on teaching and computer science. One such organization, CSTA (Computer Science Teachers Association) is a strong supporter of computer science in K12 education. It is an amazing resource with a strong on-line presence, monthly newsletter, annual conference, and local professional development. It has been a huge asset.
Tim: Which is more meaningful to you, teaching or your prior career? Do they build on each other? Do you miss anything?
Patrice: Teaching by far is the most meaningful occupation for me. I love working with kids, especially K-8. They love to learn and are always eager to try new things. It can also be challenging at times, as they definitely have a mind of their own, and may need to be convinced that something is worth tackling but once they give it a try, the enthusiasm and excitement can be contagious.
Tim: How do kids respond to technology?
Patrice: They are definitely digital natives. They pick up new concepts easily, and they are able to generalize across platforms and applications. They really enjoy programming with Scratch, since they love making games, and they enjoy working with HTML, since they are enthralled with the idea of having their own websites. The younger students enjoy using the computer to draw, so knowing their preferences I steer them towards applications that will enable them to create programs which will produce geometric designs, for example, Turtle Art.
Tim: What is the easiest concept or skill to teach kids? The hardest?
Patrice: Interesting question. The hardest concepts for students would be the idea of procedures and subroutines.
Tim: In your experience, what's the connection between student interest with technology and parent interest with technology? Is there a relationship?
Patrice: Parental attitude towards technology plays a huge role, especially for girls. If parents are comfortable with technology, they are more likely to encourage their daughters to explore technology. Parents sometimes see using technology and creating technology as the same things. They will get bogged down on the using technology and sometimes not understand the benefit of creating and developing technology while expecting their children to create programs comparable to what they use.
Tim: There's a lot of computer training online. What's the value to teaching it in public schools as a subject equal to math, science, and other more traditional subject areas? Is there a benefit to learning computer science as part of a group in a school instead of by oneself?
Patrice: I am concerned because there has been a lot of focus on learning how to program outside of school. That makes me feel uncomfortable. You would not learn math outside of school. You're letting the population be self-selecting, monetarily or interest-wise. I would want everyone to have the opportunity to learn computer science and technology. Money is being given to these non-profit organizations when I think it should go to schools.
Tim: For you, what is the relationship between technology and society? How do you teach kids this dynamic in a way that helps them understand the issues so they can make their own decisions about privacy, the good and bad uses of technology, and related issues?
Patrice: I think the relationship between technology and society is multifaceted. There is the idea that technology plays a certain role in our lives, and that role, plays out differently depending on so many factors, for example, age, occupation, geography, socio-economics. For some people technology is seamlessly integrated into their lives, it is with them twenty-four hours a day, and they don't think anything of it, it just is. While for others, using technology can be difficult, invasive and unwanted. On top of all this, is how technology can have an even bigger impact, its impact on our privacy and the quality of our lives.
I currently don't have a separate curriculum for teaching this to my students. I agree it is important, and we talk about these issues, and I try to get them to understand that technology is not only about playing and designing computer games, but I still have a long way to go to get them to truly understand the huge impact that society has on our lives.
Tim: How have you integrated technology into the school community and local community?
Patrice: I recently organized/hosted an event for the community called Random Hacks of Kindness Junior. Working with the Random Hacks of Kindness team, for a day we invited in several groups like Ben's Bells and Autism Speaks, along with our kids from Fraser Woods, and spent a Saturday coming up with ideas to help these groups use technology. The kids spent the morning talking with each group and brainstorming ideas for applications to help solve their problems, then spent the afternoon developing their ideas into an application. Everyone had a lot of fun, from the groups we invited in to our fourth to eighth graders to the mentors who spent the day with us to help the kids develop their ideas into software. Our kids were very excited.
Tim: What's the most fun you've had as a technology teacher? What's been like pulling teeth as a technology teacher?
Patrice: I have been giving both of these questions a lot of thought. There is no one answer. Teaching is not only about the subject, but about the students. Each and every student is an individual, and they bring with themselves a unique perspective that can't always be duplicated. So when you ask about my experiences as a technology teacher, I am not prepared to answer that. I find that each student, each class, brings its own set of accomplishments and "hardships". Sometimes the whole class is ready and eager to soar, no matter the topic, while others are not quite at that point. So the most fun would be when my students are engaged, interested, excited, when they come into class ready to learn, and the "pulling teeth" moments occur when my students are fixated on other things and not prepared to participate in the learning process. Thankfully that doesn't happen very often.
Tim: Any advice for computer science teachers, or teachers who want to include computer science concepts in their courses?
Patrice: Yes. Computer science is the perfect addition to the elementary and middle school curriculum where it can be effortlessly incorporated into the academic subjects. Multi-media stories can be crafted for language arts, multi-level computer games can be designed for mathematics, art and music projects can also be expressed through technology.
Another positive impact of using computer science in the classroom, is the fact that, since students need to know the content as it relates to the academic subject before they can reproduce it in a computer program, this promotes learning on a multitude of levels. So instead of simply regurgitating the material, students are required to fully understand the information before they can share it with a wider audience. They also need to be able to navigate the iterative design process of computer programming (start with an idea, create a working prototype, experiment with it, debug it when things go wrong, get feedback from others, then revise and redesign it.) According to CSTA's K-12 Computer Science Standards, "Computer science teaches students to think about the problem-solving process itself. In computer science, the first step in solving a problem is always to state it clearly and unambiguously."
Learn More
Computer Science Teachers Association (CSTA)
http://csta.acm.org/
http://www.csta.acm.org/Curriculum/sub/K12Standards.html
Fraser Woods Montessori School
Random Hacks of Kindness
Scratch
Turtle Art
Random Hacks of Kindness, Jr (Fraser Woods)
http://blog.acm.org/archives/csta/2013/05/random_hacks_a.html
http://www.rhok.org/event/rhok-junior
http://newtownkindness.org/
http://bensbells.org/
http://www.theanimalcenter.org/
http://www.autismspeaks.org/
http://www.diabetes.org/in-my-community/local-offices/hartford-connecticut/
http://www.newtownartsfestival.com/
http://www.polarbearsinternational.org/
http://www.savethechildren.org/
Also In The August 2013 Issue
Hello World! in 100 Programming Languages
When you learn a new programming language, one of the first programs you learn is how to code, "Hello World!" Here's the phrase in four programming languages, as well as links to 100 plus examples.
Online Guidelines for Student Blogging, Commenting, and Personal Safety
These guidelines are collected from the internet, with links for more ideas to help teachers and students.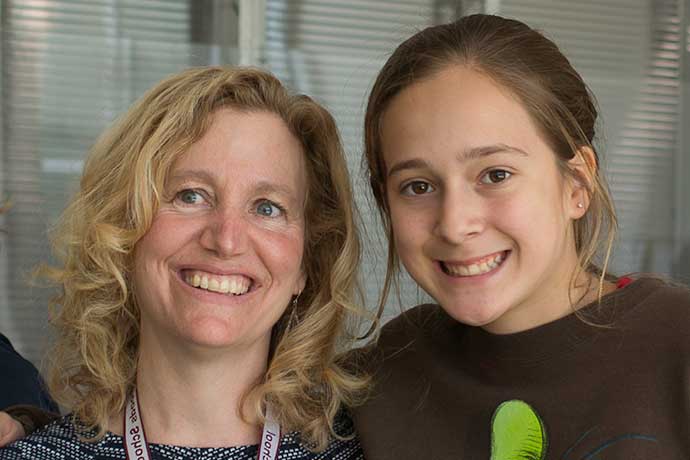 An Interview with Patrice Gans
A university trained programmer, with a masters in computer science and a full professional career, Patrice teaches technology and computer science to kids in kindergarten through eighth grade.
These three applications make it fairly easy to learn basic software programming concepts, from block building (Hopscotch and Tynker) to the more sophisticated (but easy to understand) approach for the Codea iPad application.
How to Choose Your First Programming Language
There are so many programming languages, how do you choose one? Here are 18 options for all ages.
Here are two programmers who use their coding skills to solve complex problems, from tracking endangered owls in Yosemite to tracking and isolating a deadly virus in a hospital isolation ward.
Computer programming is an art, because it applies accumulated knowledge to the world, because it requires skill and ingenuity, and especially because it produces objects of beauty.
Learn More Links for August 2013
Links from the bottom of all the August 2013 articles, collected in one place for you to print, share, or bookmark.
In the software world, patterns provide a useful way to critique, discuss, and build screens to help people do things online.
News Wire Stories for August 2013
3D game design tech, a guitar that does email, what wi-fi would look like if we could see it, golf ball technology, women in tech, and other stories from the past month or so from around the internet.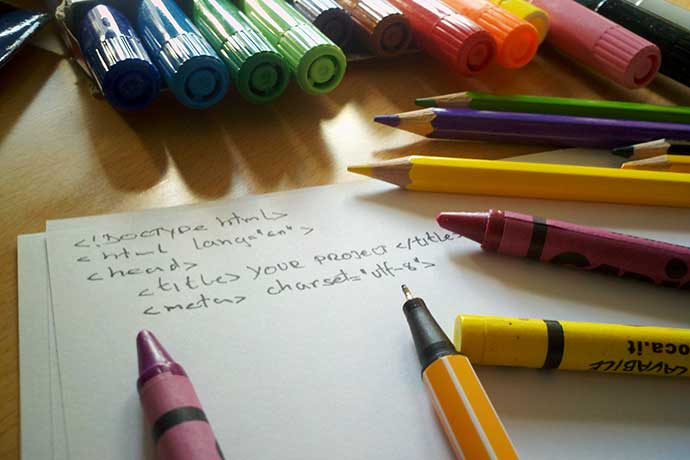 HTML Coding for Beginners
Creating content in an online publishing tool often requires zero knowledge of HTML. When hand coded HTML is required, however, you only need to know five tags. Seriously.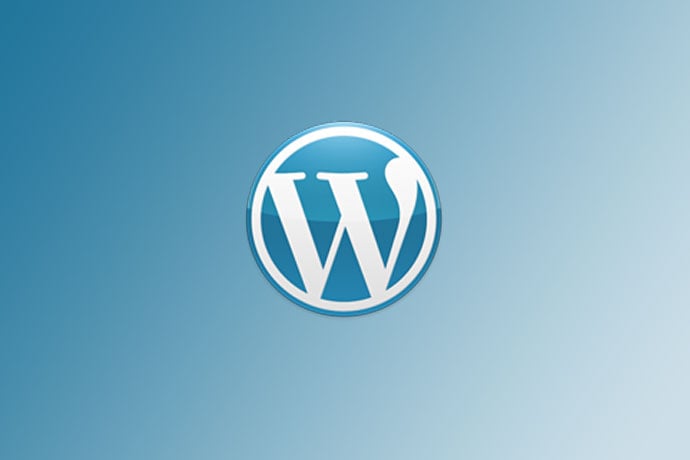 How to Teach WordPress Basics to Students
It's easy to teach students how to create and publish content with WordPress because the software rewards clicking links to find what you need to do.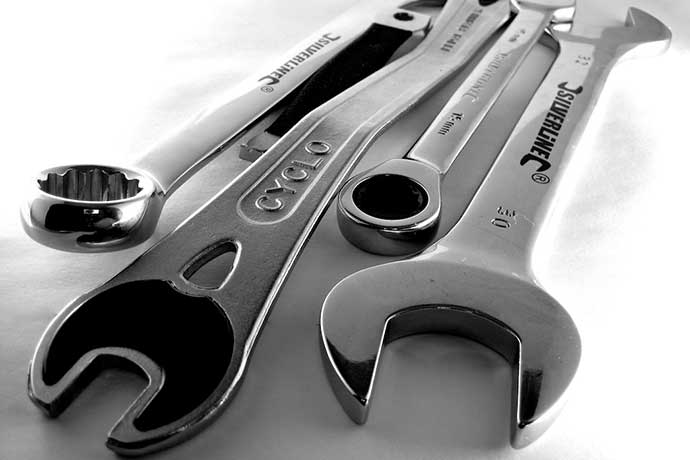 Tools to Create and Develop Software
These tools make it easy to create and develop software with the ability to validate code, connect to web servers, store code snippets, and other useful features.
From a simple website activity application written in the C language in 1994, the PHP programming language has evolved into a robust language optimized for web servers and web applications.