3D Software Tools and Resources
3D software is a fun way to engage people interested in computing but not necessarily coding or computer science.
There are several software tools anyone can use to build objects, buildings, planes, trains, or whatever. The only limit is your imagination and the 3D software. Plus in a classroom setting or at home, there is no mess to clean up.
The software allows you to work hands on to create things. In some cases, the 3D software tool will let you save a file in a format that can be printed with a 3D printer. But 3D printing is not required.
The hardest part of 3D software tools might be to come up with a design. If you're a teacher, probably you should find or create a basic design for kids who need a place to start. Building the place you live, or the inside of the school or other building, also might be an easy start point.
The artistic aspect of 3D software tools makes this type of software interesting. To build a room, you have to see the room. To see a room, you have to look hard to notice every detail, measure heights and distances, and decide what details to leave in and out. While these observation skills are used in programming, indeed in any field of study, with 3D software these skills are primarily visual and artistic. Quality is determined by how faithfully you represent an object, as well as how well you deviate from simple copying of an object.
Here are options for 3D software tools. We'll start with the simplest 3D software tools then list software with more options. Links are at the bottom of this article, as always, and you can print this page for easy reference.
Build With Chrome
A collaboration between Google and LEGO, this software works in Chrome web browsers. You can build LEGO buildings with different brick types. You can build on a map, either your location or somewhere else, which adds excitement and interest. There's also a Build Academy which is the best place to start learning how to use the software.
Click the Build button to get started building with LEGOs. Aside from the Build button, the main navigation is a small button at the bottom right of the Chrome browser. Click this button to see work others have done (click an image to see their model in your workspace), your builds, and other easy ways to get started.
This is a terrific way to get kids thinking in three dimensions. Everyone knows LEGOs. And Build with Chrome includes different brick types, sizes, and colors.
Build with Chrome also works with Chrome browsers on your smart phone and tablets. And there are many YouTube videos to check out, plus a few on Vimeo.
SketchUp
This 3D software tool probably is the best place to start if you do not want to work with LEGOs and need a simple interface. SketchUp has a free version and a paid professional version. There are many ways to learn the software online, and to find support, but SketchUp also is fairly easy to install, load, then play with to achieve different effects. People use SketchUp to create some amazing buildings and populated street level views that look like elaborate drawings.
The main navigation is a set of horizontal menus, a title bar with tool icons, and a status bar at the bottom of the screen. The interface is mostly clean and not too overwhelming with options. Yet you can create many detailed models.
This 3D software tool also includes extensions, free models you can include with your SketchUp projects. If you need the perfect sofa for your project, chances are someone has created a model you can use.
SketchUp also writes to the STL format used by 3D printers. And there are a number of tutorials on YouTube and Vimeo.
Blender
This free open source 3D software tool offers an incredible range of tools and effects, as shown in this demo reel. The software has been used professionally for television, movies, advertising, and games. But it's not too complicated to learn. And it would be a natural evolution from SketchUp which appears geared towards static models. Blender does models but it also does action over time. And you can create people, animals, and characters with Blender.
The interface has a ton of features organized into docks on the left and right side. While it might look complicated, if you seek out the tutorials, you will find the interface is not difficult to use. You have to learn based on what you want to create, the same way you do with Photoshop or similar visual design software.
Blender also is unusual because you can write Python scripts to interact with the software. For older kids, Blender might be an interesting way to teach Python, or extend their knowledge of Python. Overall, older kids and teachers might find Blender highly rewarding for time spent learning the software. You would be hard pressed to exhaust the potential of the software.
Support is offered a few ways, through a Stack Exchange forum, an IRC channel, and paid support.
Blender is maintained by the Blender Foundation in the Netherlands. The foundation has created movies and animations as a way to evolve the feature set of their software. Check out their Open Projects page to see these projects. Their open movies are provided along with the movie data files and tutorials.
Finally, Blender includes at least one add-on to enable 3D printing of objects created with their software.
TinkerCAD
Another 3D software tool to look at is TinkerCAD. Like Build with Chrome, TinkerCAD is web browser based. You create an account and, once logged in, the software leads you on a simple tutorial. TinkerCAD is designed to help people create 3D objects they can print with a 3D printer. While the software is part of Adobe, it appears to be free to use.
The interface is slightly more complicated than Build with Chrome, the software that lets you build with LEGOs. It might work best for kids graduating from LEGOs to SketchUp. But the software lacks the power of SketchUP and Blender. It is still fun and fairly easy to click to figure out.
Learn More
Build with Chrome
https://www.buildwithchrome.com/
https://www.buildwithchrome.com/about
https://www.buildwithchrome.com/buildacademy
http://www.gizmag.com/build-with-chrome-lego-google/30652/
http://www.youtube.com/results?search_query=Build+with+chrome+tutorial
http://vimeo.com/search?q=%22build+with+chrome%22
SketchUp
http://www.sketchup.com/
http://www.sketchup.com/learn
http://help.sketchup.com/en/article/95079
http://extensions.sketchup.com/
http://www.sketchup.com/3Dfor/3D-printing
https://www.youtube.com/results?search_query=%22sketchup+tutorial%22
http://vimeo.com/search?q=%22sketchup+tutorial%22
Blender
http://www.blender.org/
http://www.blender.org/features/projects/
http://www.blender.org/support/
http://www.blender.org/support/tutorials/
http://cgcookie.com/blender/
http://gryllus.net/Blender/3D.html
http://blender.stackexchange.com/
http://wiki.blender.org/index.php/Extensions:2.6/Py/Scripts/Modeling/PrintToolbox
http://www.shapeways.com/tutorials/prepping_blender_files_for_3d_printing
http://libregraphicsworld.org/blog/entry/blender-dives-into-3d-printing-indistry
http://cgcookie.com/blender/2013/02/04/modeling-3d-printing-shapeways/
http://www.blenderguru.com/
TinkerCAD
Also In The August 2014 Issue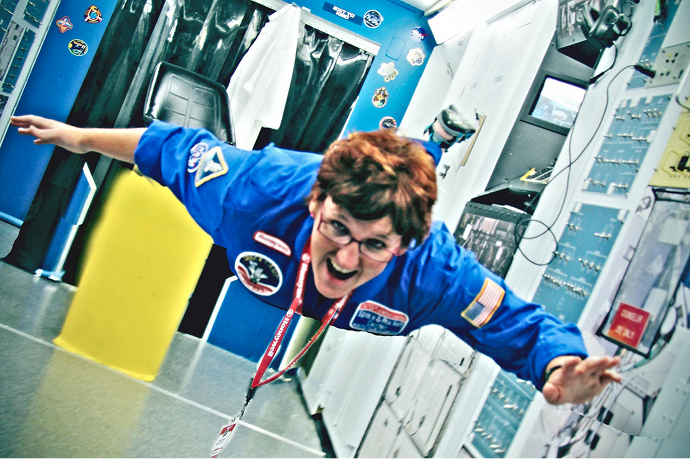 Krissy Venosdale and Skype in the classroom
Here's an enthusiastic teacher using technology to help her students discover how the world is an awesome place to explore.
It's not hard to create simple three-dimensional objects and buildings with SketchUp software. Here's a simple introduction with lots of links to learn more.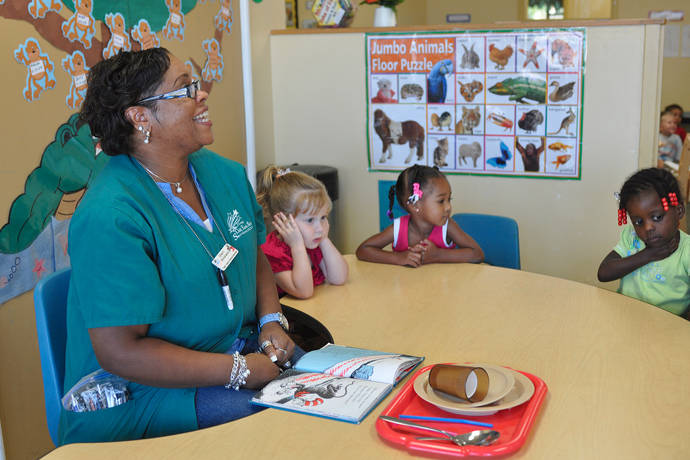 Computer Science Curriculum Resources
Resources to learn about national standards for computer science and how to implement them in the classroom.
Principle of Least Astonishment
The Principle of Least Astonishment sounds very Monty Python. But it is a key concept in software and interface design.
People do amazing things with technology, in this case, creating music from tossed out computer hard drives, circuit boards, and other electronic garbage.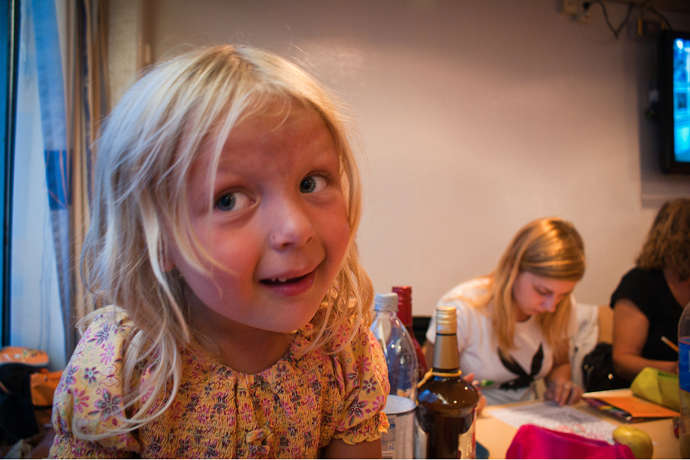 All programming languages have a way to find Elvis, but it can be difficult to learn how.
3D Software Tools and Resources
3D software is a fun way to engage people interested in computing but not necessarily coding or computer science.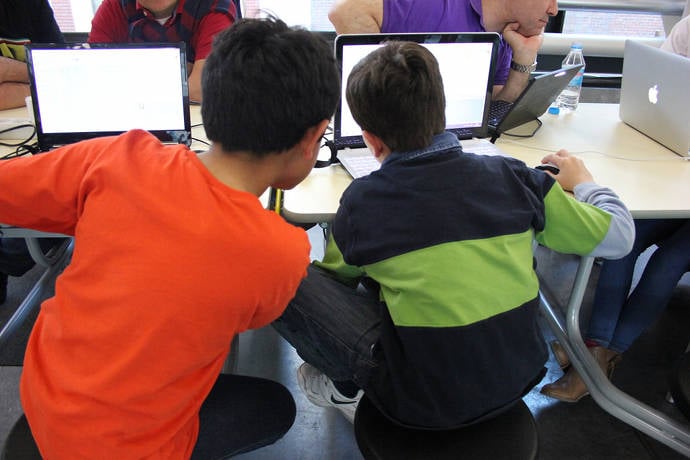 Programming Languages for Education
Many languages have been created for younger kids and to help teachers in a classroom setting.
If you want to build a ship, don't drum up people together to collect wood and don't assign them tasks and work, but rather teach them to long for the endless immensity of the sea.
August 2014 Learn More Links
Links from the bottom of all the August 2014 articles, collected in one place for you to print, share, or bookmark.
Interesting stories about computer science, software programming, and technology for August 2014.
This language, developed in the 1960s, exists solely to introduce children to basic programming concepts and teach programming.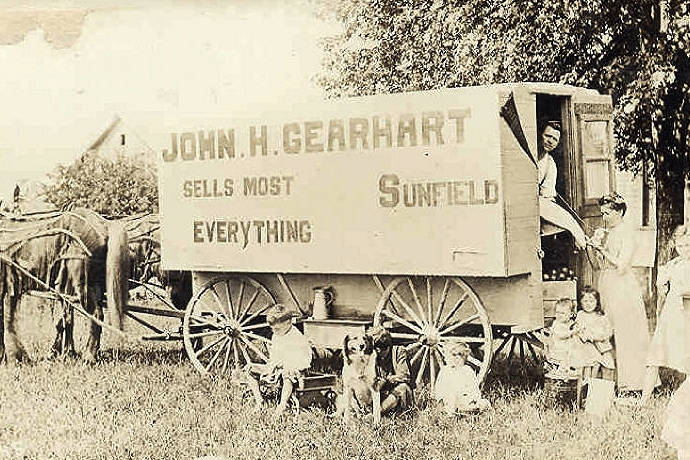 The Traveling Salesman Problem
Not only a funny phrase, it is a math and computer science problem that helps solve real world problems.