Subscribe to beanz Magazine
It's no surprise the Covid pandemic has had a negative impact on kids reading and math skills. beanz is a fun way to keep up with reading and math. Plus it's a must have award-winning print + online magazine to help kids learn about coding, computer science, and technology. We publish six times a year and subscriptions include a monthly email featuring some of our 1000+ articles.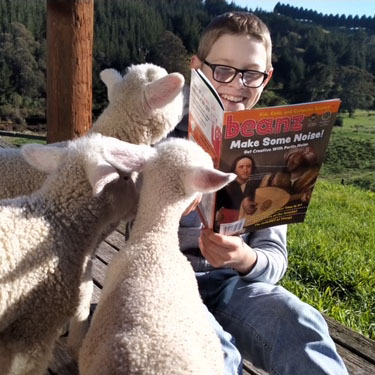 "I really enjoy reading beanz, especially coding and computer science concepts, and I always look forward to getting them. Apparently, so do my lambs!"
— Harrison in New Zealand
"As a former teacher turned homeschooling parent, I LOVE (love, love!) when cross-curricular learning takes place. Each of the projects and ideas included in beanz requires kids to use cross-curricular skills. A child isn't simply coding or creating a Roblox account. Kids are using math, science, art, or critical thinking."
— a Parent
Subscriptions in Detail
We sell print + online and online only subscriptions to individuals, schools, libraries, and organizations in all 50 US states, 8 Canadian provinces, and 25+ countries. Scroll down if you need details about our subscription offerings.